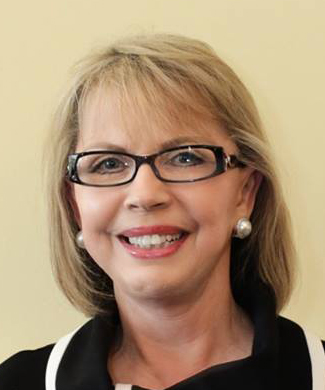 Maggie Varney is a licensed cosmetologist who has been in the beauty industry for over 50 years and has been a successful business owner and entrepreneur for over 35 years. Maggie runs two establishments: the nonprofit Maggie's Wigs 4 Kids of Michigan and Go Green, a socially responsible and eco-friendly full-service salon.
As a Michigan-certified technician of the Creating a Total Image program and a facilitator for the American Cancer Society's Look Good, Feel Better program, Maggie volunteers her time and talent to teach cancer patients how to deal with the appearance-related side effects of chemotherapy and radiation.
Maggie noticed a need to help young people and families in their struggle with health challenges causing hair loss. Utilizing her passion and expertise in the beauty industry, along with her business development experience, Maggie founded Maggie's Wigs 4 Kids of Michigan in October 2003; the nonprofit organization provides wigs and support services at no charge to Michigan children experiencing hair loss as a result of illness and treatment.
In 2020, the organization opened a new Wellness Center to further assist the children of Michigan. The nonprofit offers therapy, nutrition, and self-empowerment through self-image activities. Field trips and counseling on an individual, group, and family basis are also provided at no charge in addition to an Enchanted Tea Room, massage, nail care, skin care, nutrition, fitness, and raised therapy garden. The organization is also involved in a VR 4 Kids Program Pilot as of 2023. Maggie has worked with state legislators to recognize the need for a child to have a wig and secured funding through an enhancement grant.
Interviewed by Winn Claybaugh, Maggie shares her passion and enthusiasm for Wigs 4 Kids.
RELATED LINKS
Website: https://www.wigs4kids.org
Instagram: https://www.instagram.com/maggieswigs4kids/
Facebook: https://www.facebook.com/MaggiesWigs4KidsofMichigan/