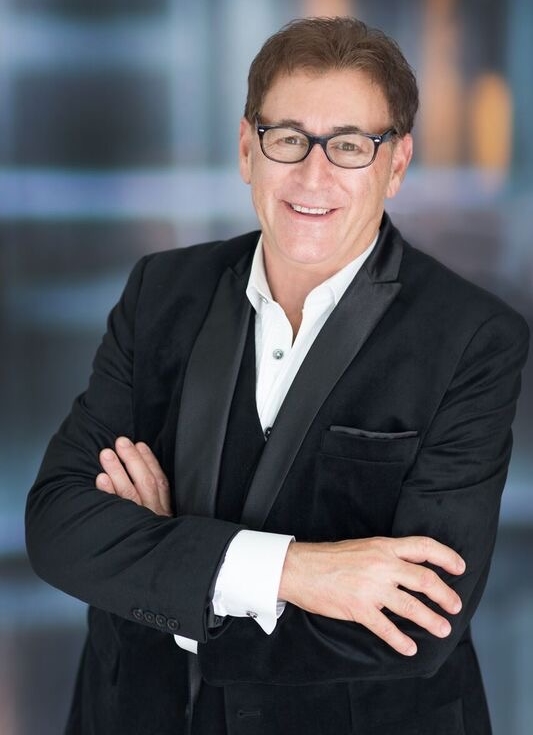 Geno Stampora is one of the most celebrated and awarded artists in beauty. His work has been featured in countless magazines and every beauty publication. He is a legend and an industry icon who has conducted presentations and seminars all over the world.
Geno has made a major contribution to the beauty industry in many ways. He has owned, managed, and worked behind the chair in his collection of salons; owned two beauty academies, where he also instructed; been a distributor and sales consultant to salons; and appeared as a major platform artist, sharing the stage with the world's greatest artists.
As an industry expert and speaker, Geno has consulted with many manufacturers. As a keynote speaker, contributing artist, and consultant, he has helped thousands of beauty professionals achieve success. As a coach, image consultant, and in-salon educator, he has trained thousands of salons worldwide, working with groups large and small to fine tune and refine their ability to grow.
Geno has been named as a strong force in the success of thousands of beauty professionals. The industry's finest associations, manufacturers, distributors, academies, and salons call on him frequently as a guest artist and salon trainer, helping them stay on the cutting edge and keeping their teams inspired and motivated.
Geno is author of the award-winning beauty academy textbook, Success Dynamics, and the best-selling CDs, Adventures in Creative Hairdressing, Geno Live, The 21 Keys to Success in Life, and Achieving Salon Success.
Geno continues to contribute to beauty by being an outstanding role model and keeping the creative juices of beauty professionals flowing. He was inducted into the North American Hairstylists Awards' Hall of Leaders, one of only 27 beauty professionals ever to earn the title.
Interviewed by Winn Claybaugh, Geno continues to be a powerful contributor to all that is good.
RELATED LINKS
Website: https://www.genostampora.com
LinkedIn: https://www.linkedin.com/in/geno-stampora-2416626/
Instagram: https://www.instagram.com/genostampora/