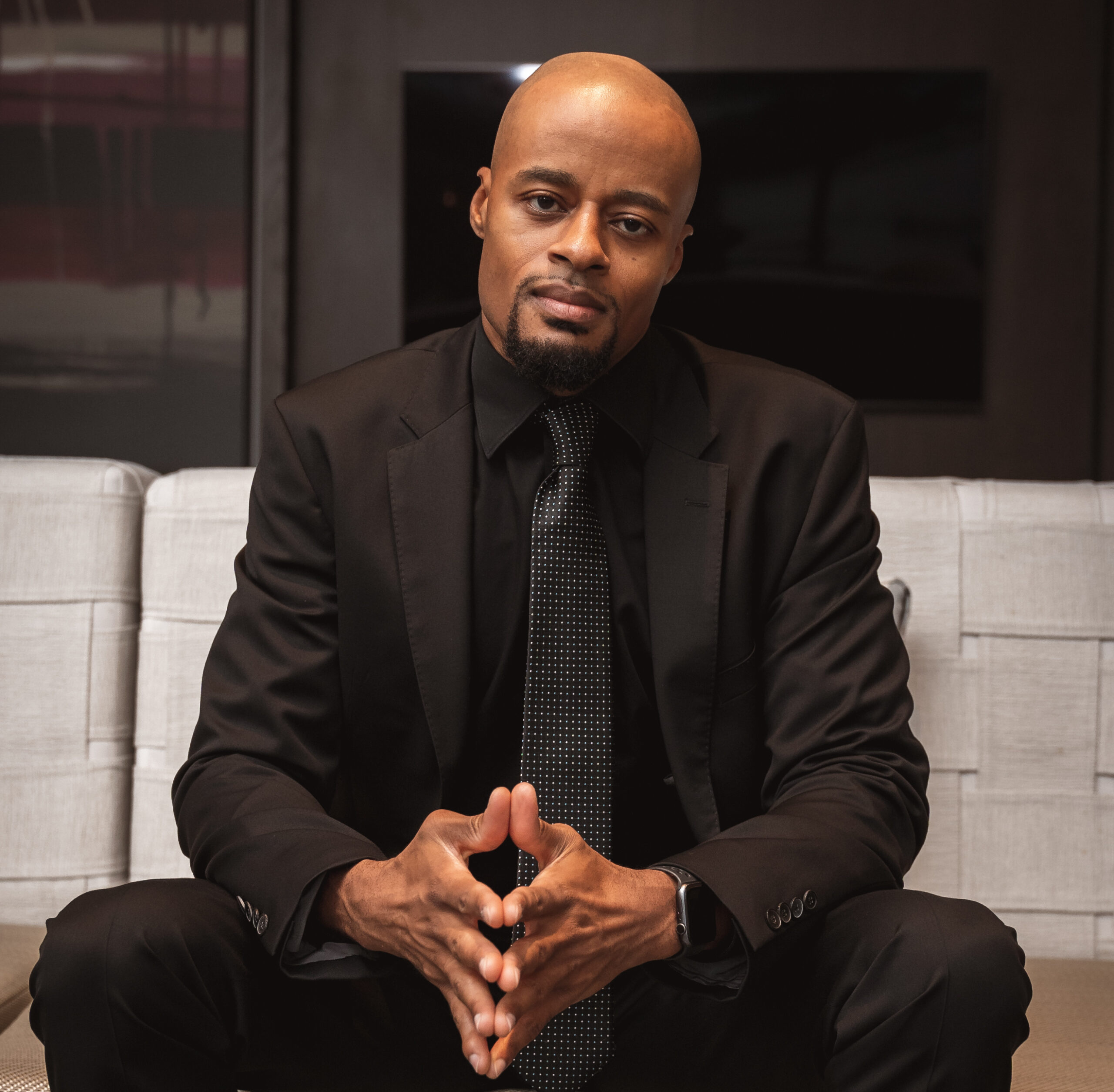 Dre Baldwin is the CEO and founder of Work On Your Game, Inc., a business that helps tens of thousands of people master their "Game" in business, sports, and life, from the inside out. For the past 15 years, "DreAllDay" has changed the lives of over 75 million entrepreneurs, athletes, and business professionals; sold thousands of copies of his books, courses, and programs; and pioneered personal branding through content.
Dre has been an athlete since he was old enough to play outside. From football to baseball to track to basketball, he was always physically active and super-competitive. Finally settling on basketball at age 14, Dre tried and failed to make his high school varsity basketball team for three years, finally making the team as a senior-only to sit on the bench for nearly the entire season. He "walked on" to play college basketball at the NCAA Division III level but finished his college years off the team after a coaching change left him on the outside looking in: again.
For most athletes, that would be the end of the line, but Dre was determined to take his career to the professional level. Using his marketing and self-promotion talents, he hustled his way to a first contract in 2005 and enjoyed a 9-year professional basketball career that took him to 8 different countries.
In May 2005, Dre started a blog. That fall, he published his first video-a highlight clip from a pro basketball exposure camp he'd attended-to a new website called "YouTube." Dre's basketball training videos, the first "athlete workout" videos shared online by anyone in any sport, quickly caught fire and his name became known even more from YouTube than from his basketball career.
In 2009, Dre formed Work On Your Game, Inc., selling original programs and courses on topics ranging from basketball to the mental game tools of discipline, confidence, mental toughness, and personal initiative. He has given four TEDxTalks and authored 33 books. His content has been viewed over 73 million times, and his daily Work On Your Game podcast has over 2,300 episodes and over 5 million listeners.
Interviewed by Winn Claybaugh, Dre epitomizes the discipline, structure, and mindset necessary for believing in yourself. While the word discipline might not bring warm fuzzies to most, Dre's message can become that small, powerful voice needed to move you toward a more fulfilling way of life. You will love Winn and Dre's conversation about why "hustling" is a good thing and how many people hold themselves back because they are PIGS-Professional Information Gatherers! Dre teaches that we don't need all the information before getting busy and making our next move, and why having just 10% information is good enough for now.
RELATED LINKS
Instagram: https://www.instagram.com/DreBaldwin
YouTube: https://www.youtube.com/Dreupt
Facebook: https://www.facebook.com/WorkOnYourGame
Linked In: https://www.linkedin.com/in/DreAllDay
Twitter: https://twitter.com/DreAllDay
Clubhouse: https://www.clubhouse.com/@drebaldwin
Dre's free book, The Third Day: https://www.thirddaybook.com
Free training to increase business without working harder: https://www.workonyourgame.net
Text Dre for free #DailyMotivation texts: 1.305.384.6894