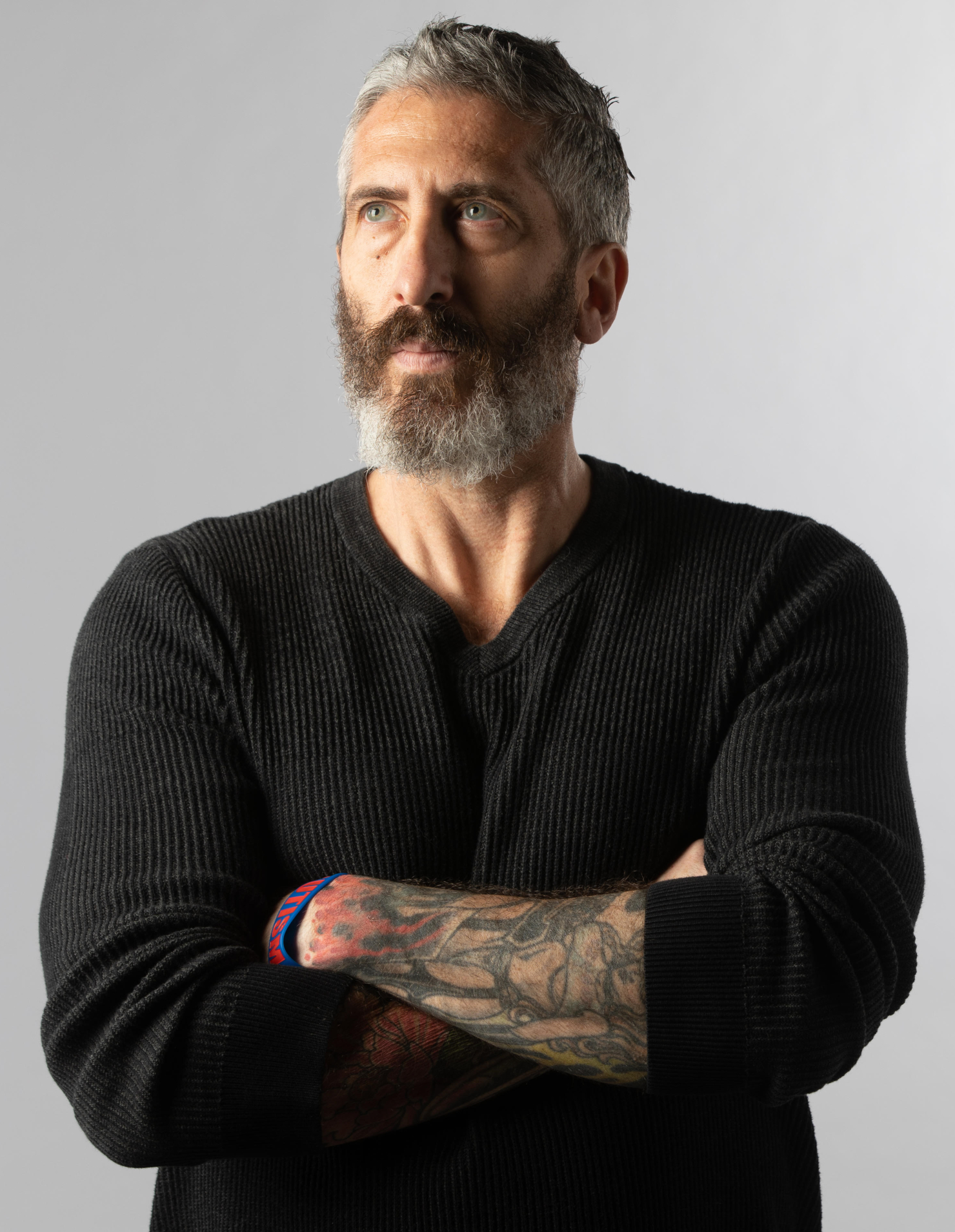 Michael Sonbert, founder and CEO of Skyrocket Education and Rebel Culture, has turned his passion for educational reform into a global call to action for corporate leadership transformation. Using his own story of overcoming addiction, despair, and unfulfilled potential, this bestselling author, speaker, performance coach, and educator reclaimed his life and is committed to leading a Rebel Culture revolution.
In his youth, Michael suffered from sudden and debilitating panic attacks of unknown origin. For years, he felt trapped inside his home and inside himself. He began numbing himself with any drug he could find-anything that would help him avoid reality and escape the fear. This lifestyle caused him to be flat broke, with no prospects and no education. Following the death of his mother and with the help of a coach and a supportive community, he ended the cycle. Since that day, he's had an unwavering commitment to taking responsibility for his future, his life, his family, and the impact he would have on the world.
The next step? Michael became a teacher in one of Philadelphia's toughest schools: a job he describes as "the best and most difficult job" he's ever had. Soon, he became a teacher coach and then the director of strategic partnerships for the entire network. Happy but with a growing desire to increase his impact, Michael started Skyrocket Education and then Rebel Culture and never looked back. He's coached leaders from over 100 cities and 8 countries around the world.
A rebel to the core, Michael is on a mission to transform the way teams communicate and operate to increase employee satisfaction, team performance, and overall team success in industries on a national and global scale. He supports companies that are ready to defy the odds and navigate away from suboptimal performance and into Rebel Culture.
Interviewed by Winn Claybaugh, Michael is not the type to spew empty motivational snippets. He delivers usable, "get uncomfortable" advice to help any business create a healthy, lasting culture. At a time when 65 percent of the current workforce are actively looking for new jobs, but less than a third say they're leaving because of money, Michael says it's time for leaders and business owners to swing the pendulum toward providing their teams with a sense of purpose: "If they're not leaving because of COVID or money, maybe they're leaving because of you." This MASTERS podcast absolutely delivers what leaders need to know and do.
RELATED LINKS
Website: https://www.rebelculture.com
Instagram: https://www.instagram.com/rebelcultureleaders
SEE ALL OF OUR PAST PODCAST GUESTS & EPISODES