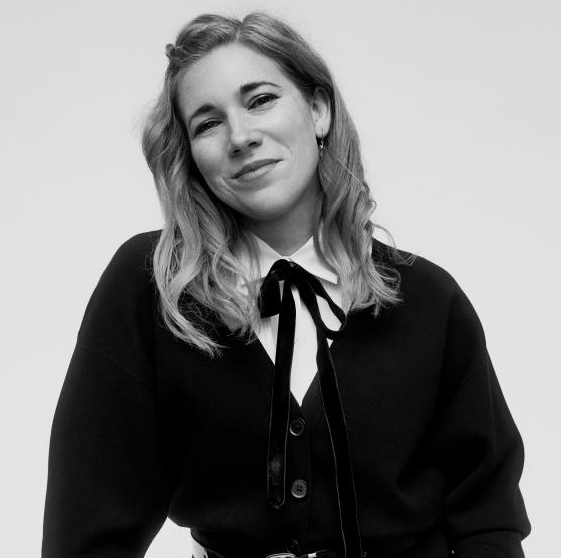 Warning: This interview contains material that some listeners may find disturbing, due to its graphic nature.

Blythe Hill is the CEO and founder of the Dressember Foundation, an anti-trafficking nonprofit organization. Through Dressember's annual campaign, thousands of people across the world commit to wearing dresses or ties for the month of December to raise awareness and funding for anti-trafficking work. Since 2013, Dressember advocates have raised $15 million and resourced dozens of anti-trafficking programs across the U.S. and the world.
In 2019, Blythe was named one of InStyle's 50 Badass Women, alongside powerhouse ladies like Michelle Obama, Christine Blasey Ford, Angela Davis, and Gayle King. Dressember has received press attention from the likes of Forbes, Glamour, InStyle, Good Housekeeping, Cosmopolitan, and the Today show, among others.
Blythe currently lives in Seattle with her husband, son, and their dog, Friday. She loves a good red wine, a good cheese, and clearly, a good pun.
Interviewed by Winn Claybaugh, Blythe shares her humble journey of turning a fun, fashion-related game and challenge into impact programming that has raised over $15 million for the fight against forced labor and sex trafficking. Blythe tells how she went from thinking, "Someone should do something about this" to the self-aware response of, "I can do something!" This MASTERS podcast will inspire you into action and show you that, no matter where you are in your life, you can create awareness and raise funds for causes that matter to you.
RELATED LINKS
Website: https://www.dressember.org
Instagram: https://www.instagram.com/dressember
Dressember Documentary (17 mins): https://www.dressember.org/video