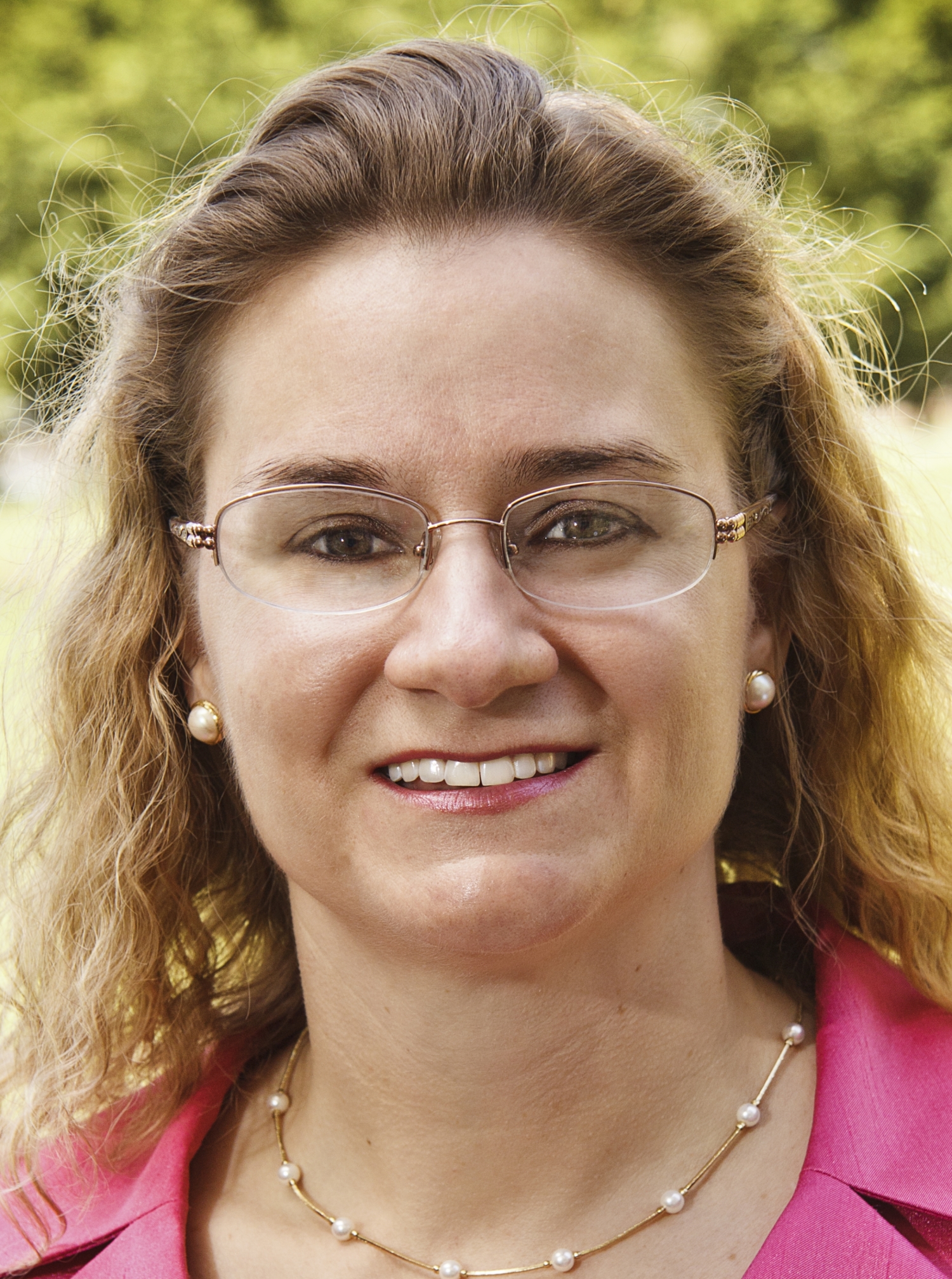 Michelle Shearer is the 2011 National Teacher of the Year and the project manager for High School Innovation and Transformation for Frederick County Public Schools, Maryland, currently focusing on transforming the educational experience for students at Frederick High School through LYNX — "Linking Youth to New eXperiences." Her journey as an educator began at Princeton University, where she learned sign language and developed chemistry and physics lab activities for students at the Marie Katzenbach School for the Deaf. This volunteer experience inspired her to pursue a career in teaching.
Michelle holds a bachelor's degree in chemistry from Princeton, a master's degree in deaf education from McDaniel College in Westminster, Maryland, and she is fluent in American Sign Language and certified in special education.
Over the course of her 26-year career as an educator in Maryland's public schools, Michelle has taught all levels of chemistry and math at Urbana High School, the Maryland School for the Deaf, and Frederick High School. It has always been her professional mission to "cast the widest net" and create a high-energy learning environment in which students of all abilities and interests, including students with special needs and English learners, can learn and thrive. In her current role, Michelle joins forces with teachers, school-based and district leaders, and business and community partners to re-envision the high school model and personalize education for diverse learners in a competency-based learning environment.
Michelle received the 2009 Siemens Award for Advanced Placement Teaching and was honored as the 2010 Frederick County Teacher of the Year, the 2011 Maryland Teacher of the Year, and the 2011 National Teacher of the Year. As National Teacher, she spent one year (June 2011–June 2012) serving as an ambassador for public education throughout the United States and to China, Japan, and Singapore. She was named an Influential Marylander in 2012 for her contributions to public education and earned the Frederick County Public Schools "Trailblazing Leadership" citation in 2015.
This interview by Winn Claybaugh offers much more than listening and learning from a brilliant teacher. Michelle inspires the teacher, coach, and mentor in all of us!
RELATED LINKS
Website: https://www.fcps.org/centraloffice/national-teacher-of-the-year