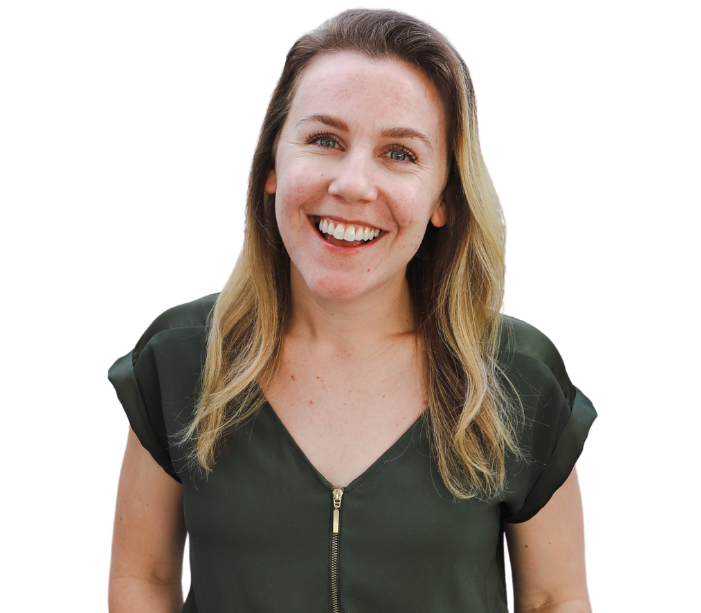 Kelsey Moreira is the founder and fearless leader of Doughp, an edible, bakeable, and ridiculously tasty cookie dough company on a mission to make the world a little sweeter. Kelsey started a career in tech at age 16 and hustled for a decade in product marketing. She confronted her issues with alcohol, got sober in 2015, found her "happy place" in the kitchen, and began baking. After stumbling on a great egg-sub that made her cookie dough safe to eat, she took the leap, quit her career, and started Doughp in 2017. Since then, she made a splash on ABC's Shark Tank and was named to the Forbes 30 Under 30 and Vegas 40 Under 40 lists.
In addition to sharing her story to inspire others, Kelsey uses Doughp's platform for good, starting with her #Doughp4Hope initiative, working to reduce stigmas around mental health and addiction, donating heavily to nonprofits working in the space, and walking the walk by instilling crucial Mental Health Policies for her staff.
Interviewed by Winn Claybaugh, Kelsey describes the exciting journey of her entrepreneurial startup company, including her Shark Tank appearance, and openly tells her addiction and recovery story. She explains what it means to be a "recovery-friendly workplace" and reveals three core values that can help every listener become a better leader and more financially successful.
RELATED LINKS
Website: https://www.doughp.com
Facebook: https://www.facebook.com/doughp
Instagram: https://www.instagram.com/doughp
Twitter: https://twitter.com/eatdoughp
TikTok: https://www.tiktok.com/@eatdoughp
Instagram: https://www.instagram.com/kels.moreira
LinkedIn: https://www.linkedin.com/in/kelseymoreira