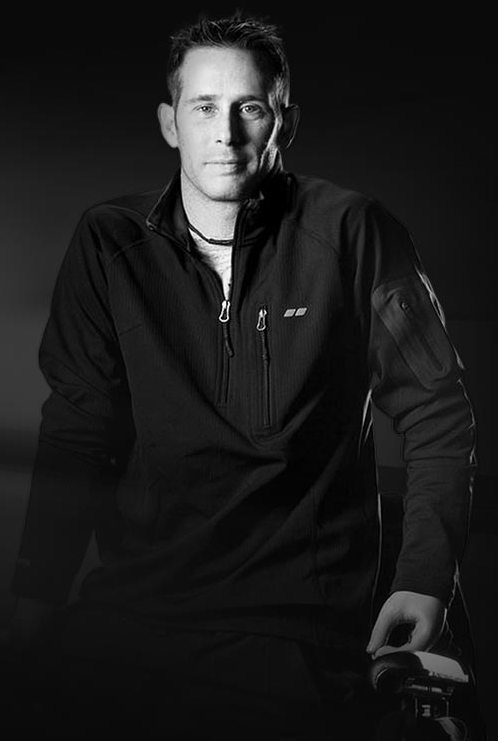 Content Warning: This episode contains graphic descriptions of injuries resulting from explosive devices.
Bryan Anderson enlisted in the U.S. Army in April 2001 and deployed on September 11, 2001. He served two tours of duty in Iraq, was stationed in Baghdad, and earned the title of sergeant in the military police. On October 23, 2005, while escorting his unit commander on a routine mission to visit Iraqi police stations, Anderson's Humvee passed an improvised explosive device (IED) in southeast Baghdad. The impact of the explosion caused Bryan to lose both of his legs and his left hand. He then endured 13 months of rehab at Walter Reed Army Hospital and was awarded the Purple Heart.
While learning how to walk in his prosthetic legs at Walter Reed Army Hospital, Bryan met Gary Sinise, who wrote the foreword to Anderson's memoir, No Turning Back. The two worked together to get a bill passed in the U.S. Congress for a disabled veterans memorial in Washington, DC. Bryan is an ambassador of the Gary Sinise Foundation and even played in Sinise's Lt. Dan Band.
Bryan has acted in CSI: NY, All My Children, The Wire, Hawaii Five-0, and most recently in the reboot of Magnum PI. Anderson was in the films The Wrestler and American Sniper and was featured in the HBO documentary Alive Day Memories: Home from Iraq. Bryan is also a stuntman and stunt driver and hosted the PBS show Reporting for Service with Bryan Anderson. He was interviewed by 60 Minutes and featured on the covers of Esquire, New York Times, Los Angeles Times, and USA Today.
Bryan is the spokesperson for USA Cares, a nonprofit organization that helps post-September 11 veterans. He is also the national spokesperson for Quantum Rehab, a wheelchair design consultant, and a speaker at large rehab facilities.
Master Sergeant Cedric King entered the U.S. Army in 1995. On July 25, 2012, during his second tour in Afghanistan, Cedric was severely injured by an IED that caused internal injuries, permanent damage to his right arm and hand, and the amputation of both legs. He currently competes in marathons and Ironman Triathlons all over the world.
With Cedric leading the way, Winn Claybaugh facilitated this powerful interview with Bryan. In one of the most exhilarating MASTERS conversations to date, both veterans shared detailed accounts of their explosions, their intense rehab at Walter Reed Army Hospital, dealing with the struggles and sometimes embarrassment of living with missing limbs, and their purposeful decisions not to take on the role of victims.
Cedric refers to the explosion moment as his "finest hour," and Bryan says he would never go back and change the day he lost three limbs. Both inspirational heroes are ambassadors for the Gary Sinise Foundation and both agree that they are stronger and better people because of their experiences.
RELATED LINKS
Instagram (Bryan): https://www.instagram.com/bryan6744
Facebook (Bryan): https://www.facebook.com/bryan.anderson.319
Website (Bryan): https://andersonactive.com
GSF Website (Bryan): https://www.garysinisefoundation.org/meet/bryan-anderson
Instagram (Cedric): https://www.instagram.com/cedrickingmsg
Website (Cedric): https://www.garysinisefoundation.org/meet/cedric-king
USO Website (Cedric): https://bit.ly/3JbP3Wg
SEE ALL OF OUR PAST PODCAST GUESTS & EPISODES