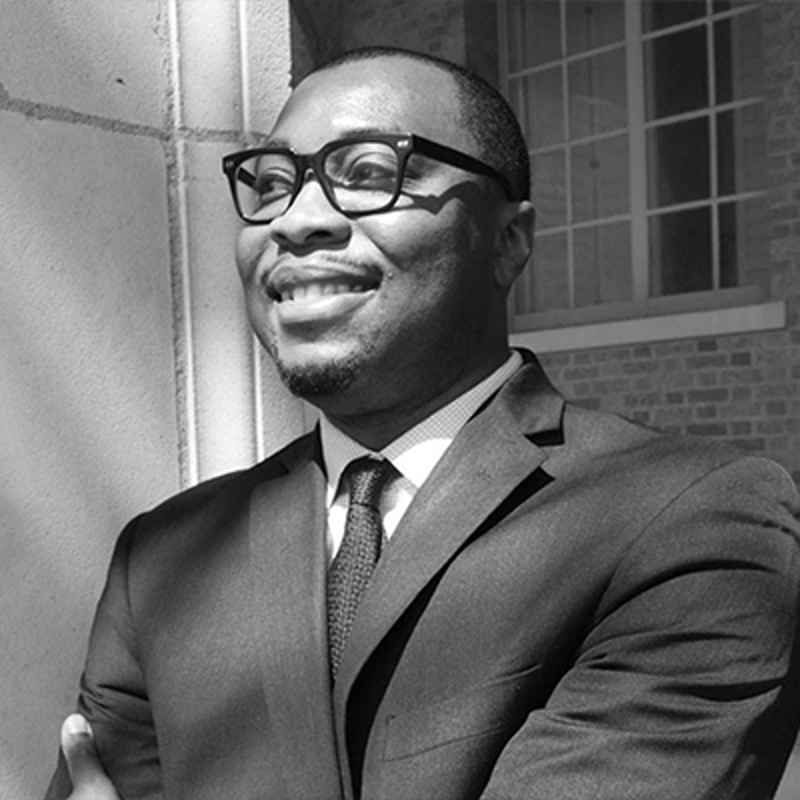 Karlos K. Hill is an author and community-engaged scholar who brings historical perspective to difficult racial events that impact the Black experience and our culture today. As a speaker, teacher, and leader, Dr. Hill shares insight into the history of race and racism to not only encourage hard conversations but to empower and uplift communities who are seeking and creating lasting change.
Dr. Hill is the author of three groundbreaking books: Beyond the Rope: The Impact of Lynching on Black Culture and Memory; The Murder of Emmett Till: A Graphic History; and The 1921 Tulsa Race Massacre: A Photographic History. Dr. Hill serves as Chair and Associate Professor of the Clara Luper Department of African and African American Studies at the University of Oklahoma.
Dr. Hill founded the Tulsa Race Massacre Oklahoma Teachers Summer Institute to teach the history of the 1921 Race Massacre to thousands of middle school and high school students. He serves on the boards of the Clara Luper Legacy Committee and the Board of Scholars for Facing History and Ourselves and is actively engaged in other community initiatives working toward racial reconciliation and repair.
Dr. Hill has been a featured expert on Vox's Juneteenth documentary short; has been interviewed on national media including CNN, Time, and USA Today to help frame current national protests against police violence; and continues to contribute historical perspective to journalistic and storytelling projects, articles, and videos, as well as speaking for organizations, universities and community events.
Interviewed by Winn Claybaugh and NeCole Cumberlander, Karlos Hill describes himself as a humanist whose message is "I love people." This powerful combination marries his knowledge of Black and American history with his desire to implement profound changes related to equity and racism. Dr. Hill considers it his mission to share Black history in his books, his role as community-engaged scholar, and in middle school and high school classrooms because, as he says, "If you don't know your history, you don't know who you are."
RELATED LINKS
Website: https://www.karloskhill.com
Twitter: https://twitter.com/thinking4achang?lang=en