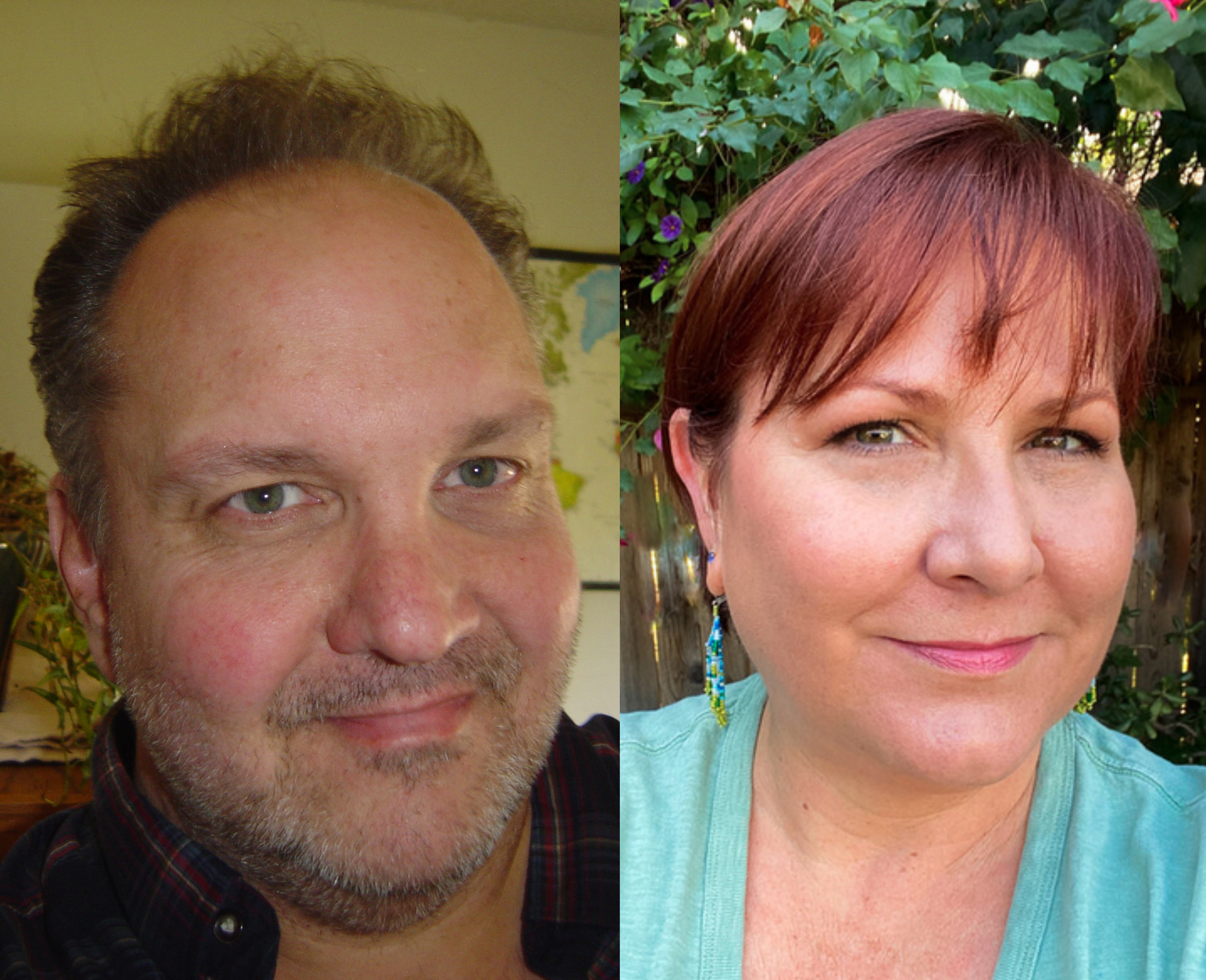 Mark Travis Hoyer and Donna Levy were the hair and wig stylists for the very popular show, Wicked, which ran at the Pantages Theater in Los Angeles, California, until 2009.
Hair and makeup designer Mark Travis Hoyer worked extensively in theater for many years in the fields of wig, hair, and makeup design. His credits include many national Broadway tours, including Wicked, Rent, The Phantom of the Opera, The Lion King, and Hairspray. At the time of this interview, Mark was the house head of hair for the Pantages Theater in Los Angeles and wig supervisor for the Los Angeles company of Wicked. He worked with talent including Ian McKellen, Carol Burnett, Annette Benning, and David Hyde Pierce and he was the resident hair and makeup designer for the Long Beach Playhouse for more than a decade. He served on the executive board of I.A.T.S.E. Local 706, Hollywood's hairstylist and makeup artist union.
Donna Levy has over 30 years of experience as a licensed esthetician, freelance makeup artist, hair stylist, and wig stylist, working in salons, television, film, photography, opera, theater, and retail. Her theater experience led her to travel and work with celebrities such as Jason Alexander and Martin Short on the first national tour of The Producers. Donna has been on the principal makeup and wig crews for numerous shows at the Los Angeles Opera house (The Grand Duchess, Madame Butterfly, Euridice, La Boheme), Ahmanson Theater (La Boheme, A Midsummer Night's Dream), Kodak Theatre (The Ten Commandments: The Musical), Pantages Theater (Hairspray, Casablanca, Wicked, Donna Summer Musical, Jesus Christ Superstar), and Orange County Performing Arts Center (The Lion King, The Nutcracker). She was the lead makeup and hair technician for Cirque du Soleil's production of Iris at the Dolby Theater, and she was the department head of makeup and hair at the Wallis Annenberg Center for the Performing Arts (Parfumerie, The Heart of Robinhood, Jackie Unveiled). She has been nominated for six Makeup Artist Hair Stylist Guild Awards, including her 2017 win for Best Makeup for a Theatrical Production – Chorus Line.
RELATED LINKS
Website: https://www.beadafuldesignsbydonna.com
Facebook: https://www.facebook.com/BeadafulDesignsByDonna