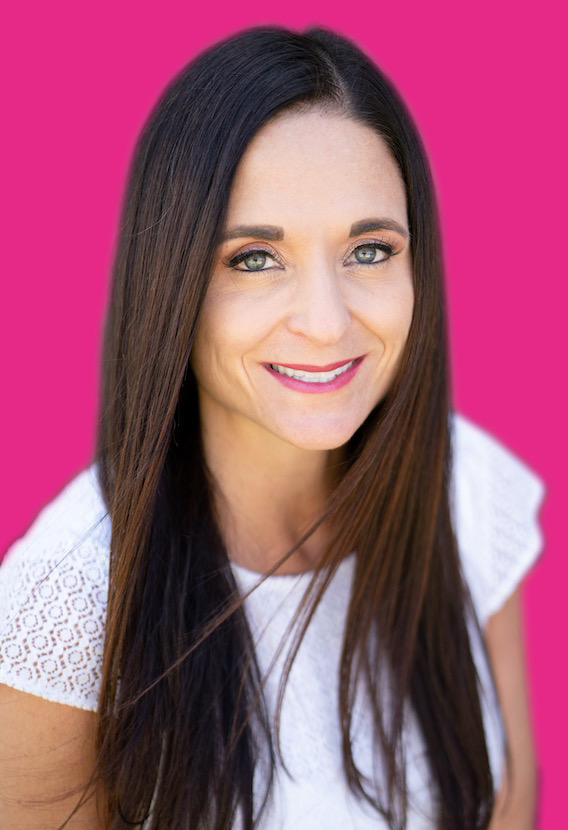 Kelli Davis is a speaker, author, podcast host, and head of celebrity relations for Children's Miracle Network Hospitals, a nonprofit organization that raises funds for 170 children's hospitals across the United States and Canada.
For more than 25 years, Kelli has lived with anxiety, depression, body dysmorphic disorder (BDD), addiction, and low self-esteem. To find healing and relief, she embarked on an incredible journey seeking self-love, happiness, peace, and joy. She immersed herself in books, seminars, therapy, energy work, coaching, addiction treatment centers, and other holistic modalities that gave her the tools to embrace her pain and live her life through the lens of gratitude.
Kelli says, "When gratitude becomes an essential part of our life, miracles start to appear everywhere," and her life has been full of miracles. One of her first miracles came when she reached her childhood dream of working in the NFL for the Denver Broncos after they rejected her twice for an internship. Realizing her dream made her believe anything was possible. Seven months into the job, she received a phone call that would change her life forever: an offer to work for Children's Miracle Network Hospitals.
Twenty-five years later, Kelli has witnessed miracle after miracle working with celebrities and "Miracle Kids." These small heroes with GIANT hearts provided hope and inspiration to help Kelli process her pain to joy. Because of them, she believes in miracles, and most important, she is inspired to create miracles in the lives of those around her. In her book, The Miracle of Maverick, you can read about Maverick Schutte, one of the 10 million children treated at Children's Miracle Network Hospitals, whose entire life is a miracle.
In her weekly "Untold Miracles" podcast for Children's Miracle Network Hospitals (www.untoldmiracles.org), Kelli interviews celebrities to discuss the miracles in their lives. Matthew McConaughey, Jennifer Garner, Mark Wahlberg, Jack Nicklaus, Chris Pratt, Marie Osmond, and John Schneider have shared the trials, triumphs, and tears that led to their own personal miracles.
Interviewed by Winn Claybaugh, Kelli shares very personal information about her struggles with body dysmorphic disorder, addiction, anxiety, and other challenges that gave her the opportunity to prosper and excel in all she does. Her stories about the lessons she has learned from the Miracle Kids as they deal with their illnesses and struggles will stir passion and motivation in every listener.
RELATED LINKS
Website: https://www.bookkellidavis.com
Website: https://www.thekellidavisgroup.com
Instagram: https://www.instagram.com/kellidavis1/
YouTube: https://www.youtube.com/channel/UCHnlJDcR_82flaMW0JXbNRg