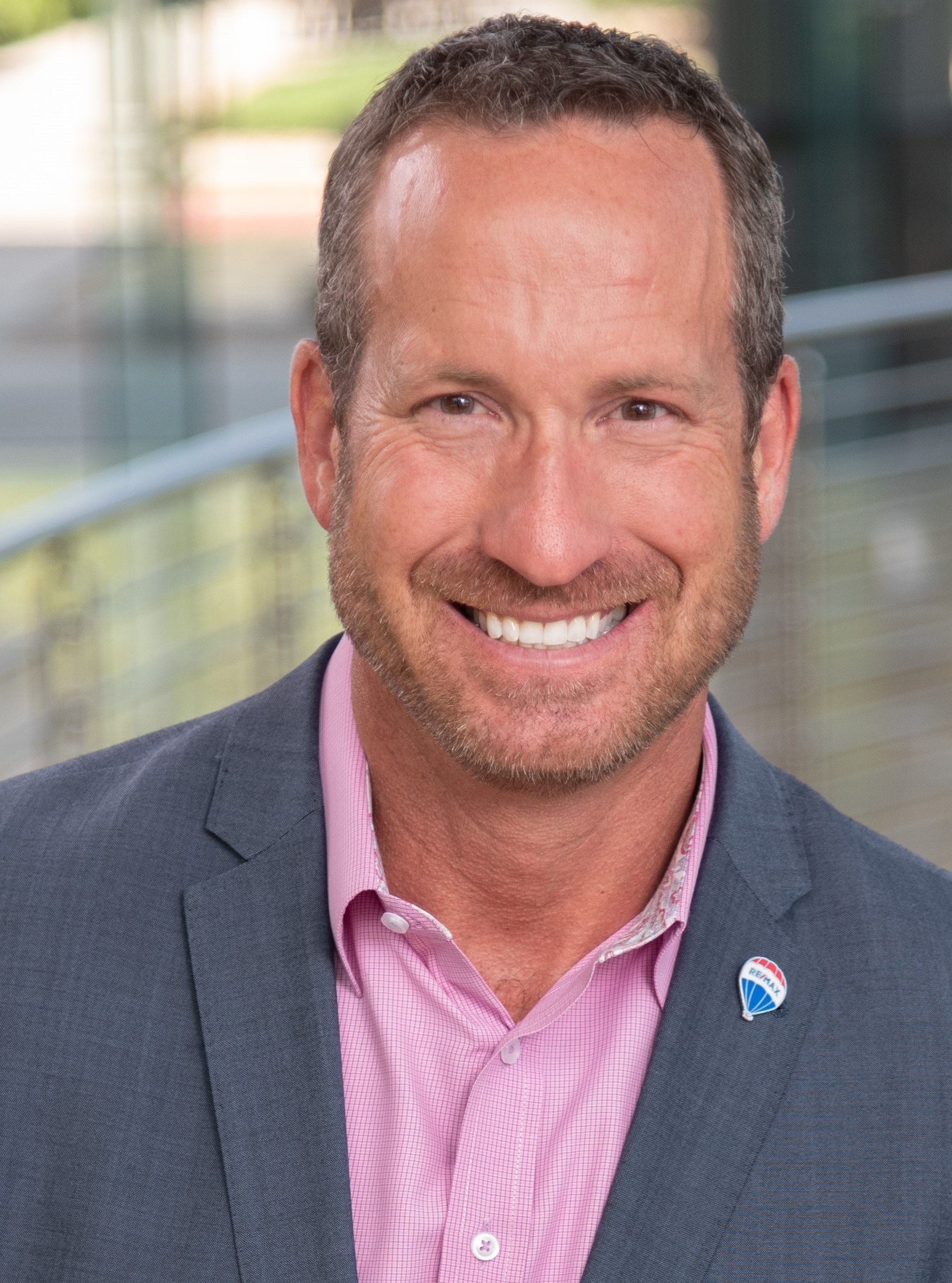 Adam Contos is Chief Executive Officer of RE/MAX, responsible for providing strategic direction on all aspects of major RE/MAX corporate decisions, operations, and company resources. Following a successful career in law enforcement, Adam came to RE/MAX in 2003 as an independent contractor, presenting a safety training program he created specifically for real estate professionals. He introduced his highly regarded SAFER (Safety Awareness for Every Realtor) program to RE/MAX affiliates and other agents across North America. In 2004, he joined RE/MAX full-time as Senior Franchise Development Consultant for the RE/MAX Mountain States Region; the following year, he became that region's vice president.
In 2007, Adam was named vice president for the RE/MAX California and Hawaii Region. In 2010, he moved to the RE/MAX Florida Region, which, under his leadership was named Region of the Year for 2011 and 2012. He was promoted to Vice President, Region Development, in 2013 and shifted his focus to business development in February 2014. Over the next few years, Adam was promoted to Senior Vice President, Marketing; Chief Operating Officer; and Co-CEO. He was named Chief Executive Officer in February 2018.
Adam grew up in Denver, studied criminal justice at Metropolitan State College of Denver, and earned an Executive MBA from the University of Denver. He served in the U.S. Marine Corps Reserves from 1990 to 1996 and was honorably discharged as a sergeant. From 1993 to 2004, Adam worked for the Douglas County Sherriff's Department in Colorado, advancing through a number of positions including Deputy Sheriff, Corporal/Investigator, Sergeant of Court Services and Detentions Division, SWAT Tactical Commander, and Lieutenant (Watch Commander) for the patrol division.
Interviewed by Winn Claybaugh, this unconventional leader of a large company (nearly 140,000 real estate agents in 110 countries and territories) is refreshingly clear about the intersection of mind, body, and business for a holistic approach to success. Adam believes we become less successful and effective because we are diluted through distraction: what are we paying attention to? You'll love Adam's definition of entrepreneurship and his messages about endurance, credibility, and personal branding.
RELATED LINKS
Website: https://www.startwithawin.com
Facebook: https://www.facebook.com/REMAXAdamContos
Instagram: https://www.instagram.com/remaxadamcontos
YouTube: https://www.youtube.com/channel/UCu6MUPp12Mv7nXk7Jk4b2Jg
Podcast: https://www.audible.com/pd/Start-With-A-Win-Podcast/B08K56ZP6K
Pre-order Adam's book: https://www.startwithawin.com/book