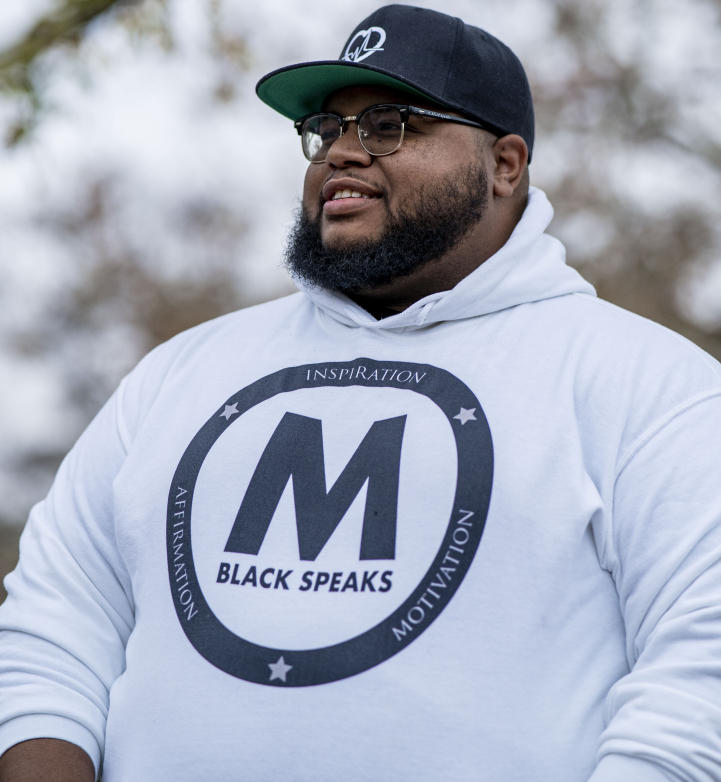 Marcus Black is a former pastor and current urban missionary providing leadership and mentoring programs to several inner city schools. Recently named one of LA Weekly's Top 10 Keynote Speakers to Watch in 2021, Marcus is a bestselling author, traveling speaker, life coach, host of the Vitalize Podcast, and creative storyteller dedicated to spreading his message of love, hope, and positivity to the entire world. He has spoken to tens of thousands all over the USA and in several countries around the world.
Ever since he nearly lost his life at age 18, Marcus has been committed to making the most of every moment given to him on this earth. Not only does he want to live life to the fullest, but he also wants to give wisdom, love, life, and energy to everyone he comes into contact with along his journey.
Interviewed by Winn Claybaugh, Marcus displays his heartfelt fire and passion with every word. He gets right to the point in sharing his how-to's: how to overcome pain, grief, adversity, anxiety, and more. His poignant statements that, "Life does not fight fair" and "It's okay to not be okay, but it's not okay to stay that way" are just a few of the many profound messages in this podcast. Let the messages of this interview flow over you, and you'll feel alive and refreshed!
RELATED LINKS
Website: https://www.mblackspeaks.com/
Instagram: https://www.instagram.com/mblackspeaks/
Facebook: https://www.facebook.com/mdblackspeaks/
Twitter: https://twitter.com/mblackspeaks/
YouTube: https://www.youtube.com/channel/UCUWF_cqkcptUCc9xvJJMXOA
The Vitalize Podcast: https://pod.link/1472547232