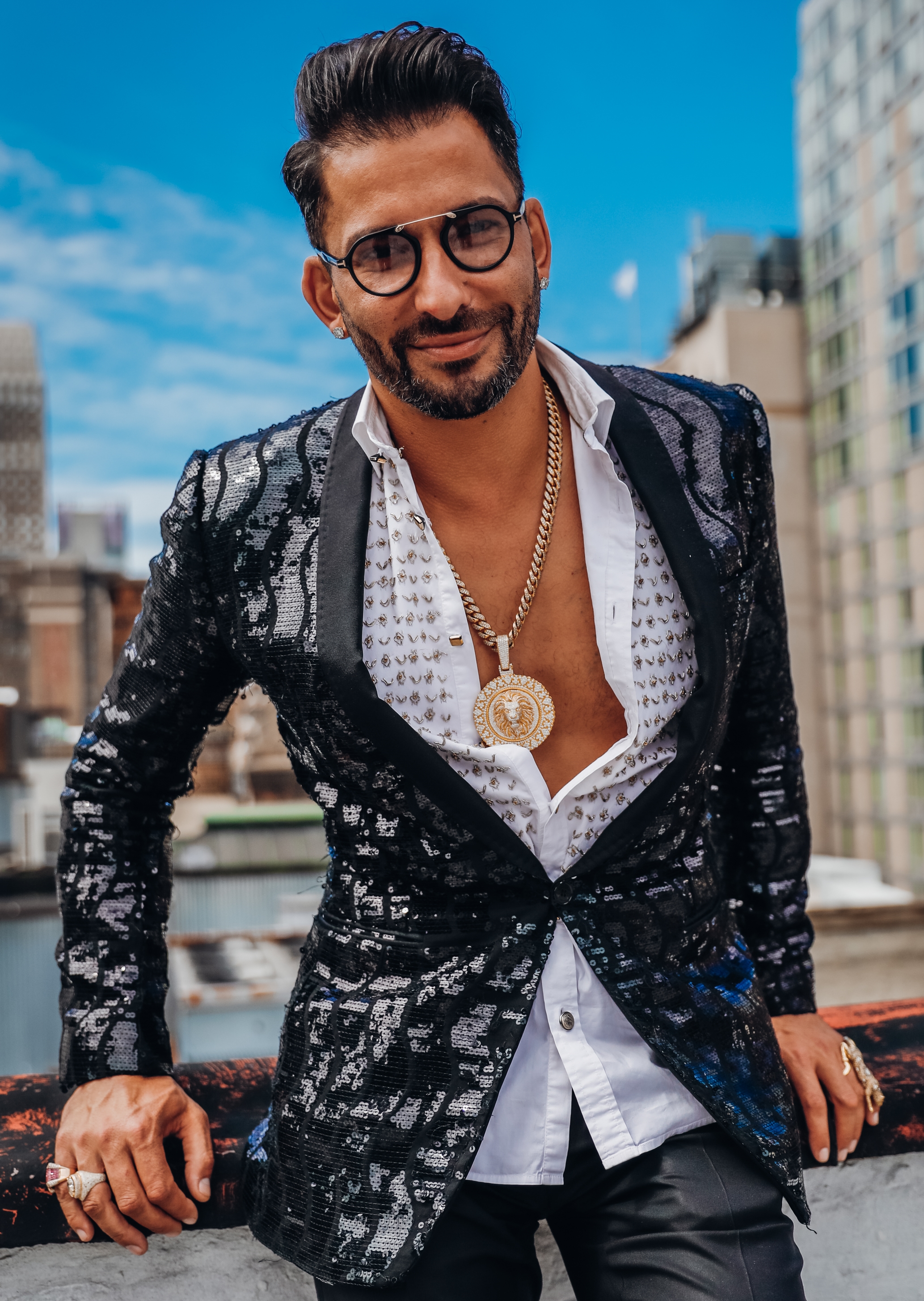 Celebrity stylist and philanthropist Martino Cartier is a fixture in the beauty industry whose humble beginnings led to many successes including his top-rated, 50-station New Jersey salon; his nonprofit organization, Wigs and Wishes, which supports women and children battling cancer; and his brand, Martino by Martino Cartier, which became the #1 hair brand on HSN-and that's just the tip of the iceberg.
Martino created his namesake brand, Martino by Martino Cartier hot tools and styling products, to help women not only look amazing but feel amazing, too. With every purchase, a percentage of net profits is donated to Martino's foundation, Wigs and Wishes, which provides over 25,000 wigs to women battling cancer each year at absolutely no charge and grants wishes to children.
Recently, Martino changed the lives of those at Washington Township High School, organizing and providing swag bags for over 500 graduates and roses for the teachers. It doesn't stop there! During the pandemic, Martino spearheaded "Passover with a Purpose" and raised over $42,000 to purchase an ambulance in for United Hatzalah, a free, volunteer-based emergency medical services (EMS) organization based in Jerusalem. In Martino's words, "If you don't know how to give, you don't know how to live."
Interviewed by Winn Claybaugh, Martino shares many inspiring messages, including "Don't be ordinary, be EXTRAordinary" and how to use your setbacks as a driving force in your life.
RELATED LINKS
Website: https://www.martinocartier.com
Website: https://www.wigsandwishes.org