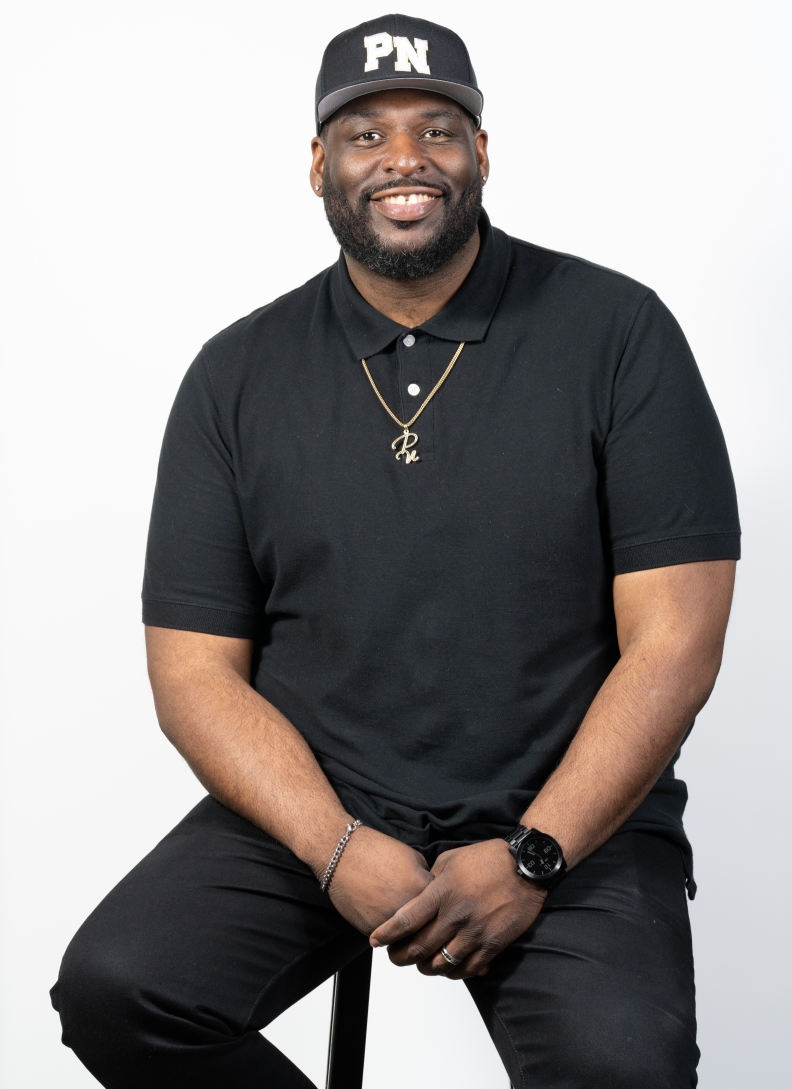 John Mosley, who calls himself and his trademarked line of apparel, accessories, and so much more the "Popular Nobody," is one of the most sought-after barbers in the industry-but that's only one of the cards he holds in his "Renaissance Man" deck of talent.
With over 15 years of passion and experience, John and his career have been on a steady incline, seeing his dreams unfold since the days at his alma mater, the John Wesley Barber College in Long Beach, California. John is the founder and team lead for his Popular Nobody brand.
His hard work, insatiable drive, and unstoppable tenacity for his craft allow John to keep his chair in a constant rotation of devoted clientele, while his zest for what's new and next keeps his technical skills a cut above the rest. John has been named Top 100 industry game changers by Modern Salon magazine, as well as Barber Educator of the Year by Barbershop Connect.
John's individualized aesthetic has been showcased onstage in Eminem and Rihanna's acclaimed "Monster Tour" and a film titled Deuces that will be featured on Netflix. John's large list of clients includes actors Larenz Tate and Idris Elba, along with some of the most talked-about names in the music industry today, such as Kendrick Lamar, Schoolboy Q, Jidenna, and many more. No stranger to the athletic world, John also works with the NFL Players Association (NFLPA), Major League Baseball players, and a few NBA players.
In addition to movies, television, and commercials, John's visually precise looks have been published in GQ, New York Times Style, British GQ, Vogue, and the covers of Billboard, Black Enterprise, Ebony, and Rolling Stone.
As John continues his journey in the industry, his goals are to help as many people as possible, give back, and inspire. In addition to his brand, he has launched PN Production, a PN Affiliate Program, and a mentorship program as well as online education. In 2020, John and his wife Jessica Mosley launched the Nobody Way Foundation, a nonprofit that will help give the world an opportunity at a trade.
Interviewed by Winn Claybaugh, this superstar in the world of barbering, men's grooming, and celebrity styling has a lot to say about humility, sacrifice, branding, integrity, and how to remain grounded while your star is rising.
RELATED LINKS
Website: https://www.nobodyway.com/
Instagram: https://www.instagram.com/popular_nobody/