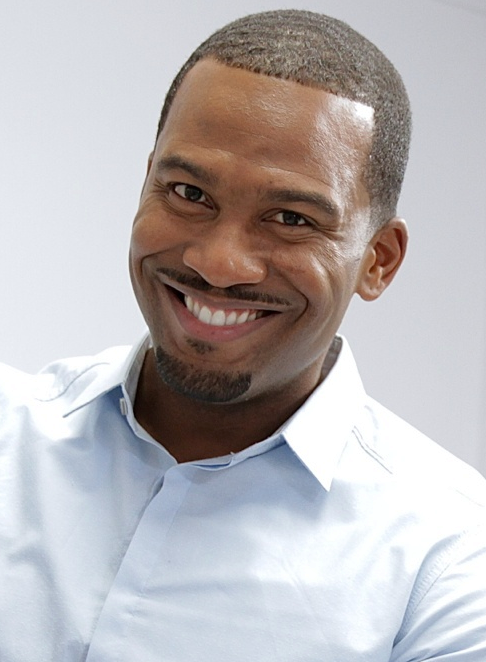 Craig the Barber is the consummate source for the grooming needs of Hollywood's most powerful men. His classic approach of straight razors and shears has earned him a strong following, and his expertise in the areas of skin, facial hair, and grooming needs is unmatched. Craig has spent more than 10 years mastering the classic art of barbering and proudly maintains its heritage while adapting it to suit the modern styles enjoyed by today's men.
Craig's portfolio of work has expanded from fashion shows, film, and ad spots to now include national television appearances and offering tips and advice to national men's magazines. Global cosmetic companies often seek Craig's expertise when training their staff in an effort to maximize their sales and marketing opportunities.
Licensed in both barbering and cosmetology, Craig offers his clients a customized and unique treatment, personalized to suit their hair and skin needs. His services include straight razor shaves, facial hair trimming and shaping, haircuts, skin services, and overall grooming. Over the years, Craig has developed a keen eye for facial hair and is an expert on which styles suit different face shapes. With any service or treatment, Craig also educates his clients on how to maintain a proper grooming regimen at home. His popular "Quick and Classic Shaving Tips" and face-shape grooming techniques are the cornerstone of his services.
Craig's company, aptly called CTB Enterprises, is comprised of his online grooming website (themensroom.com), his on-location grooming service (the Grooming Concierge), his Face Shape Reporting Service, and his award-winning luxury skin care line, Burke Avenue by Craig the Barber.
Interviewed by Winn Claybaugh, Craig shares everything you'd want to know about the ever-growing world of men's grooming and attracting a male clientele.
RELATED LINKS
Website: https://www.craigthebarber.com
Website: https://www.burkeavenue.com
Website: http://www.themensroom.com
YouTube: https://www.youtube.com/user/CraigTheBarber
Instagram: https://www.instagram.com/craigthebarber
Instagram: https://www.instagram.com/burkeavenue