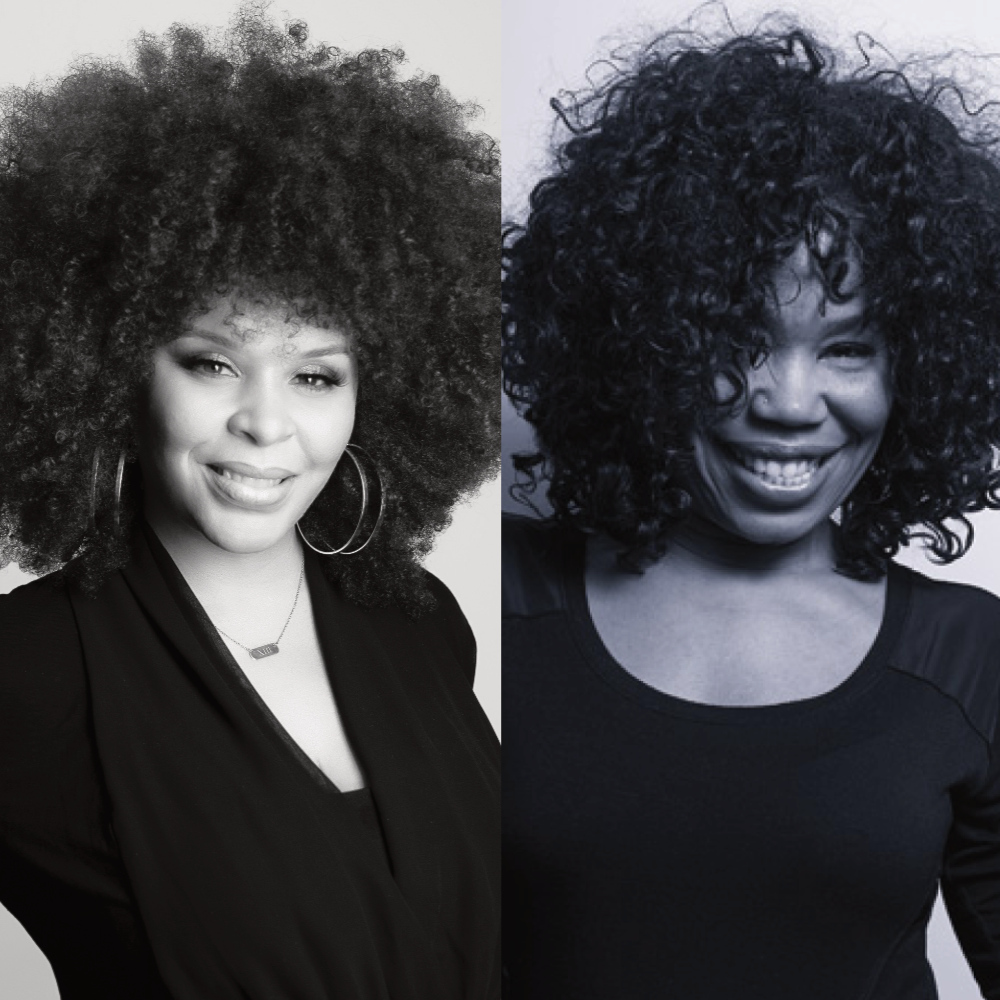 In honor of Black History Month, this special-edition podcast takes a different perspective as Winn Claybaugh interviews natural hairstylist, educator, and braid specialist Kamilah, and professional beauty industry leader and beauty school owner NeCole Cumberlander. NeCole and Kamilah provide in-depth details about the history of Black hairstyling and the 2019 CROWN Act, a campaign to end hair discrimination nationwide. (Did you know that discrimination is still legal in 43 states?) Kamilah and NeCole's conversation about what Black women have endured for decades by trying to "fit the standard," as well as the natural hair movement, is educational and profoundly enlightening.
Kamilah, known across social media as @MsHairandHumor, made a major career change when she left the luxury jewelry business to pursue the beauty industry. After she earned licenses in both natural hairstyling and cosmetology, Kamilah's passion fueled her purpose through the power of laughter and hairstyling.
Recognized for her big hair and big laughs, Ms. Hair and Humor helped popularize knotless braids. Before long, everyday women and celebrity clients alike were securing highly sought appointments. Her message of pain-free braiding brought various media opportunities, including appearances on the Fat Mascara podcast, online interviews for Self, BeLatina, Zoe Report, Glamour, and Dore. Her Beyond the Braids eBook was listed as a top 5 book for summer 2019 on Essence.com, and she was featured in Good Morning America's "Need More Reasons Why Knotless Box Braids Are the Best" video.
Kamilah accepted a major opportunity to work as the sole braider for Madonna's 2019 Madame X tour, doing 75 shows over an 8-month period. That same year, Kamilah also joined the team of braiders who created hair pieces for Beyonce's Black Is King film project.
Kamilah continues to educate clients and stylists through her online school, Knotless Nation; her ebook, Beyond the Braids; and her YouTube channel content.
NeCole Cumberlander has been in the beauty industry for almost 30 years and has achieved a plethora of awards and accomplishments. Like most hairstylists, she started behind the chair before becoming a national educator for John Paul Mitchell Systems.
In 1994, after several years of educating around the world, NeCole realized her dream of becoming co-owner of the award-winning Noir et Blanc Salon and Spa with her husband and business partner, Orlando. During her 15 years as a successful salon owner, NeCole was an active member and president of the Professional Beauty Association, the largest national salon business owners association in North America. Her passion and commitment for the beauty industry also led to her appointment to the Ohio state board of cosmetology.
In 2004, NeCole and Orlando opened Paul Mitchell The School Cleveland, followed two years later by a second location in Columbus, Ohio. Their business has grown to over 75 employees and 300 graduates per year, from both locations. NeCole also serves as president of the Paul Mitchell School Franchise Association, and she is passionate about serving in ministry at The Word Church, being a wife for 30 years, and being a loving mother to Orlando Jr. and Skylar.
RELATED LINKS
Website: https://www.iammshairandhumor.com
Instagram: https://www.instagram.com/mshairandhumor
Instagram: https://www.instagram.com/knotlessnation
YouTube: https://www.youtube.com/channel/UC9GS6sXko-TumhG-5Fql2Ag
Website: https://www.the-future-is-knotless.teachable.com
Instagram: https://www.instagram.com/necolecumberlander