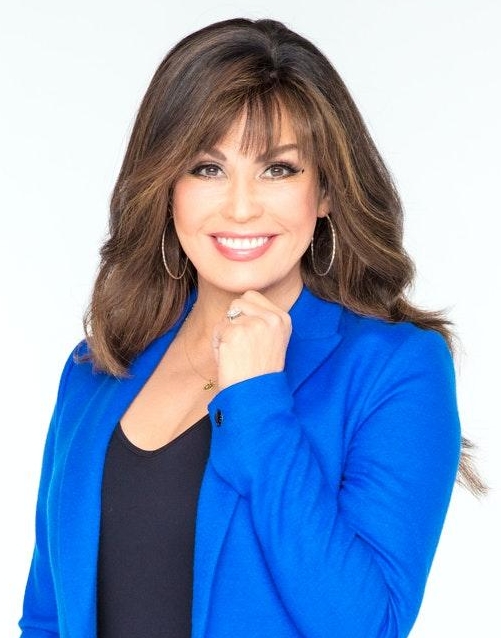 Marie Osmond has spent five iconic decades in the entertainment business as a successful singer, television performer and talk show host, dancer, actor, author, entrepreneur, and public speaker. She has continued to maintain relevance, remaining an instantly recognizable figure across the globe.
Her debut single, Paper Roses, reached the #1 spot on two Billboard charts, a feat that not only placed her among an elite class of musical royalty but instantly catapulted her into international superstardom.
She is a multiple gold and platinum selling artist and CMA winner, garnering numerous Billboard chart-topping singles and albums, and three New York Times bestselling books. She has entertained millions around the world through television, radio, film, literature, live concerts, and Broadway performances. As a philanthropist, she cofounded Children's Miracle Network Hospitals, which has raised over $7 billion for children to date.
In 2019, Marie was awarded the Secretary of Defense Medal for Outstanding Public Service (2019) by four-star General Robert Brown, U.S. Army Pacific (representing Secretary of Defense James Mattis), during her Birthday Concert in Hawaii. The Hollywood Beauty Awards gave Marie their "Timeless Beauty Award," an honor bestowed upon public figures who have maintained their grace and remained positive influences and role models to their fans throughout their careers. Also in 2019, Marie and Donny received the Key to the Las Vegas Strip and they cemented their legacy with a star on the Las Vegas Walk of Stars.
Marie previously co-hosted the award-winning daytime show, The Talk. Since Marie and brother Donny ended their 11-year residency at the Flamingo in November 2019, she has traveled the U.S. with her sell-out Symphonic shows, receiving rave reviews for her performances.
Music Is Medicine marks her latest and perhaps most important studio release, encompassing a lifetime of experience, music, love, loss, hope, and joy as a representation of her remarkable life. It reached the top 10 on both Billboard Country and iTunes Country charts. She is currently working on a new symphonic album that will include half Broadway and half classical popular songs.
Marie continues to perform and raise money for children's hospitals, research, and awareness. She has influenced countless audiences and benefited innumerable lives worldwide.
Interviewed by Winn Claybaugh, this legendary celebrity and philanthropist discusses her 58-year career and how she has balanced a life of motherhood, worldwide fame, and using her influence to make a difference, especially in the lives of millions of children. While some celebrities only want to tell the story of their wealth and fame, Marie holds nothing back as she reveals her personal struggles with divorce, depression, eating disorders, losing a son to suicide, and more. This interview is mixed with tearful moments, lots of laughter, heartfelt stories and powerful narratives of empathy, overcoming, personal empowerment, and hope.
RELATED LINKS
Marie has always had great affection for her countless fans and personally keeps in touch daily with them on:
Facebook: https://www.facebook.com/marieosmond
Twitter: https://twitter.com/marieosmond
Instagram: https://www.instagram.com/marieosmond