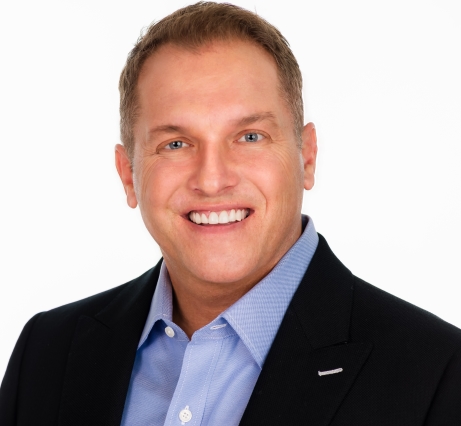 John DiJulius is an authority on world-class customer experience, an international consultant, keynote speaker, and best-selling author. He didn't read the books on customer service, he wrote them: Secret Service: Hidden Systems That Deliver Unforgettable Customer Service; What's The Secret to Providing a World Class Customer Service Experience; The Customer Service Revolution; The Best Customer Service Quotes Ever Said; and his newest book, The Relationship Economy: Building Stronger Customer Connections in the Digital Age, which could not be more timely for today's world.
Have you ever wondered why there are some brands customers cannot live without? Do you think it's possible to make price irrelevant? John shows how to do both—and he doesn't just talk about it, he lives it as a successful entrepreneur and the founder of three businesses: the DiJulius Group, an international customer service consulting firm; John Robert's Spa, a chain of upscale salons in northeast Ohio that has repeatedly been named one of the top 20 salons in America; and Believe in Dreams, a nonprofit that helps make dreams come true for deserving children.
John has worked with companies such as The Ritz-Carlton, Lexus, Starbucks, Nordstrom, Nestlé, Marriott Hotels, PwC, Celebrity Cruises, Anytime Fitness, Progressive Insurance, Harley-Davidson, Chicc-fil-A, and many more. He demonstrates how you can make customer service your single biggest competitive advantage, become the brand customers cannot live without, and make price irrelevant.
Interviewed by Winn Claybaugh, John is a mentor with credibility. His own success in business fueled the success of his speaking career. John believes that the technological advances that bring convenience to our lives have led to a dramatic decline in our people skills. Winn and John had a blast going back and forth on a variety of topics related to relationship building. Their banter is fast-moving and fun!
RELATED LINKS
Website: http://www.thedijuliusgroup.com
Facebook: https://www.facebook.com/thedijuliusgroup
Twitter: https://twitter.com/johndijulius
Twitter: https://twitter.com/dijuliusgroup
YouTube: https://www.youtube.com/user/dijuliusgroup
Apple Podcast: https://podcasts.apple.com/us/podcast/customer-service-revolution/id1508030596
Spotify Podcast: https://open.spotify.com/show/3Ll8nNInkJpD9Da5XICk6t