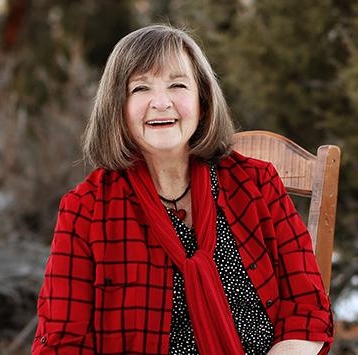 Faith Maloney is one of the founders of Best Friends Animal Sanctuary and a consultant in all aspects of animal care there, including the Best Friends Clinic and adoption programs.
In the early days of Best Friends, Faith spent much of her day in the direct care and feeding of animals. These days, she devotes an increasing amount of time to helping people from all over the world who are starting sanctuaries themselves. On any given day, there is usually at least one group visiting Best Friends with plans to start a sanctuary or other local animal-care program.
When Best Friends was founded in 1984, some 17 million animals died every year in our nation's shelters. Today, that number is down to around 625,000. Best Friends believes that by working together, we can reduce that number to zero. For more than 35 years, Best Friends has worked to end the killing by running innovative grassroots programs, supporting spay/neuter and trap-neuter-return (TNR) programs, promoting shelter adoptions, fighting puppy mills and breed-discriminatory laws, educating the public about animal issues, holding major adoption events, and conducting both large – and small – scale animal rescues. Additionally, the Best Friends Network brings together thousands of animal welfare organizations across the country to help save as many lives as possible. Together, Best Friends says, we won't stop until we Save Them All.
Before working with Best Friends, Faith was involved with animal care in a small private sanctuary in Pennsylvania, and with counseling and social work in New York and Chicago. She has three children, one of whom is also involved in the work of Best Friends. Faith was born in England and has a degree in fine art. She writes articles on animal issues and animal care for Best Friends magazine and other publications.
Interviewed by Winn Claybaugh, Faith creates awareness for all animal lovers.
RELATED LINKS
Website: https://www.bestfriends.org
Facebook: https://www.facebook.com/bestfriendsanimalsociety
Twitter: https://www.twitter.com/bestfriends