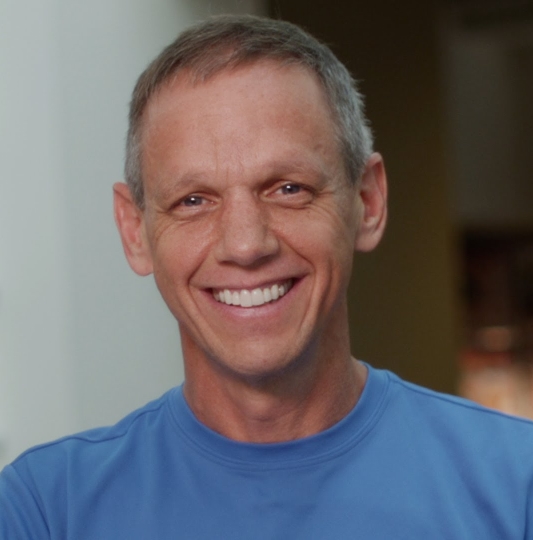 Charlie Engle is a global ultra-endurance athlete and the founder of the 5.8 Global Adventure Series, one of the most ambitious expeditions in modern history, trekking from the lowest to the highest points on all seven continents. He is also one of the most accomplished ultramarathon runners in the world, having placed in hundreds of races in dozens of countries.
Charlie's incredible athletic ability was profiled in the film, Running the Sahara, narrated by Matt Damon. The documentary highlighted Charlie's historic record-setting journey across the world's largest desert, running more than two marathons a day for 111 consecutive days, for a total of 4,500 miles. Charlie's transcontinental run through deep sand and politically unstable countries remains one of the premier accomplishments in the ultra-endurance and adventure sports worlds. After crossing the Sahara and seeing the global water crisis firsthand, Charlie teamed up with Matt Damon to create H20 Africa, which later became the global humanitarian organization, Water.org.
Charlie's memoir, Running Man, became a bestseller shortly after it was published in 2016. While the book details his inspiring life story, it is about more than just running. It is about facing demons, overcoming impossible odds, keeping your sense of humor, and discovering the redemptive power of putting one foot in front of the other, even when you feel like you can't keep going.
Charlie's motivation to run and tackle extreme adventures stems from his battle with addiction to drugs and alcohol. He has been in recovery since July 23, 1992, and he credits a large part of his recovery to the purposeful devotion and emotional release he experiences while running. Charlie is a dynamic speaker who has enthralled audiences around the world, from keynotes at the Boston Marathon and Google to the National Geographic Society, NATO, the United Nations, and the deck of a nuclear class U.S. Navy aircraft carrier.
Charlie has been featured in the New York Times, National Geographic Weekend, Outside, Runner's World, NPR's All Things Considered, Men's Journal, and The Tonight Show with Jay Leno. He lives with his wife, Astacianna Hatcher, in Durham, North Carolina.
Interviewed by Winn Claybaugh, this global ultra-endurance athlete has had life experiences that many of us can't even imagine, let alone survive, and yet his generous encouragement provides listeners with hope. In this interview, Charlie discusses his journey through addiction, incarceration, recovery (28 years clean and sober), running hundreds of marathons, raising two sons, and so much more. Despite his world-class accomplishments and accolades, Charlie confides that he still struggles with self-doubt – just like the rest of us!
RELATED LINKS
Website: http://www.charlieengle.com
Facebook: https://www.facebook.com/charlieengleruns
Instagram: https://www.instagram.com/charlieengle
Twitter: https://www.twitter.com/charlieengle