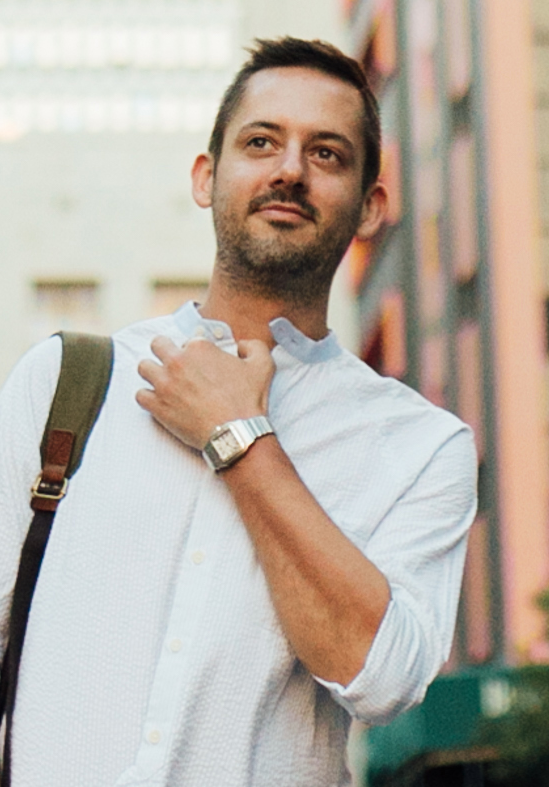 Phil Pallen believes the best branding recreates the in-person experience and that social media and visual identity are codependent, essential pieces of a brand. His work merges both of these worlds. Based in Los Angeles, Phil has positioned, built, and promoted hundreds of brands across all industries, including a Shark on Shark Tank, a Nobel Peace Prize winner, politicians, and some of America's biggest names in entertainment.
Phil's personal branding insights have been featured in media outlets around the world, including CNN, Access Hollywood, Entertainment Tonight, and The Daily Mail. He speaks at conferences in cities all over the world, including Tokyo, Dubai, Auckland, Helsinki, Vancouver, and Los Angeles, to name a few.
Phil is also the author of Shut Up and Tweet, a book with game-changing strategies that will turn you into a Twitter rock star.
Interviewed by Winn Claybaugh, Phil shares a step-by-step "Do this now!" approach to helping individuals and businesses build their brands and expand their social media status.
RELATED LINKS
Website: https://www.philpallen.co/
Twitter: https://twitter.com/philpallen
Pinterest: https://www.pinterest.com/philpallen/
Instagram: https://www.instagram.com/philpallen/
Video: https://youtu.be/ojryUngfhfc