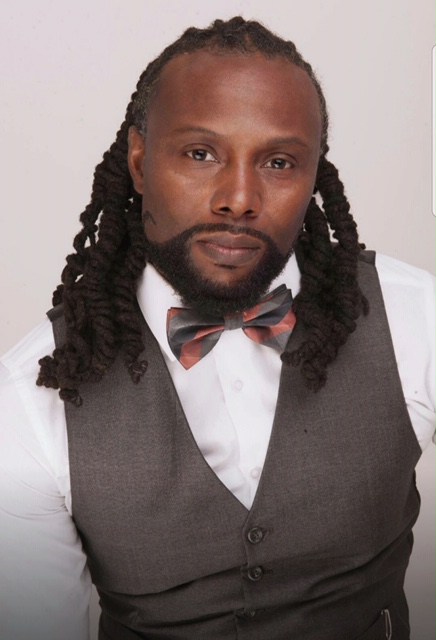 Darrin Lyons, known to the hair world as "DL," is an international educator, celebrated motivational speaker, one-man Wikipedia of barbering knowledge, and award-winning master barber (including 5-time Long Beach Hairdressers Guild award, IBS award, 2019 Barber/Beauty Trailblazer award, 2018 ANFTS Best Educator of the Year, and 2018 Barber of the Year).
Fresh out of barber college at age 19, DL opened his first barbershop, Tangles and Locks in Pasadena, California, followed by three more shops over the next four years. His client list reads like a Who's Who of Hollywood, including celebrities and athletes Sean "Puffy" Combs, Meshach Taylor, George Clinton, Ray Lewis, Stacey Augmon, Jay Leno, and The Tonight Show Band. He was the barber of choice for rap music icons Tupac and Biggie, and his work has appeared in leading magazines like Vogue, Sports illustrated, Vibe, and Source, to name a few.
From life experiences and his years behind the barber chair, DL found his second calling: motivating others to achieve their life and financial goals. DL attributes his success to his mother, who taught him to work hard and never give up in reaching for his goals. DL is a true talent, gentleman, and modern-day Renaissance Man.
Interviewed by Winn Claybaugh, DL passionately shares some of the best information on creating a life of wealth and balance.
RELATED LINKS
Website: https://www.dlmasterbarber.com
Instagram: https://www.instagram.com/dlmasterbarber