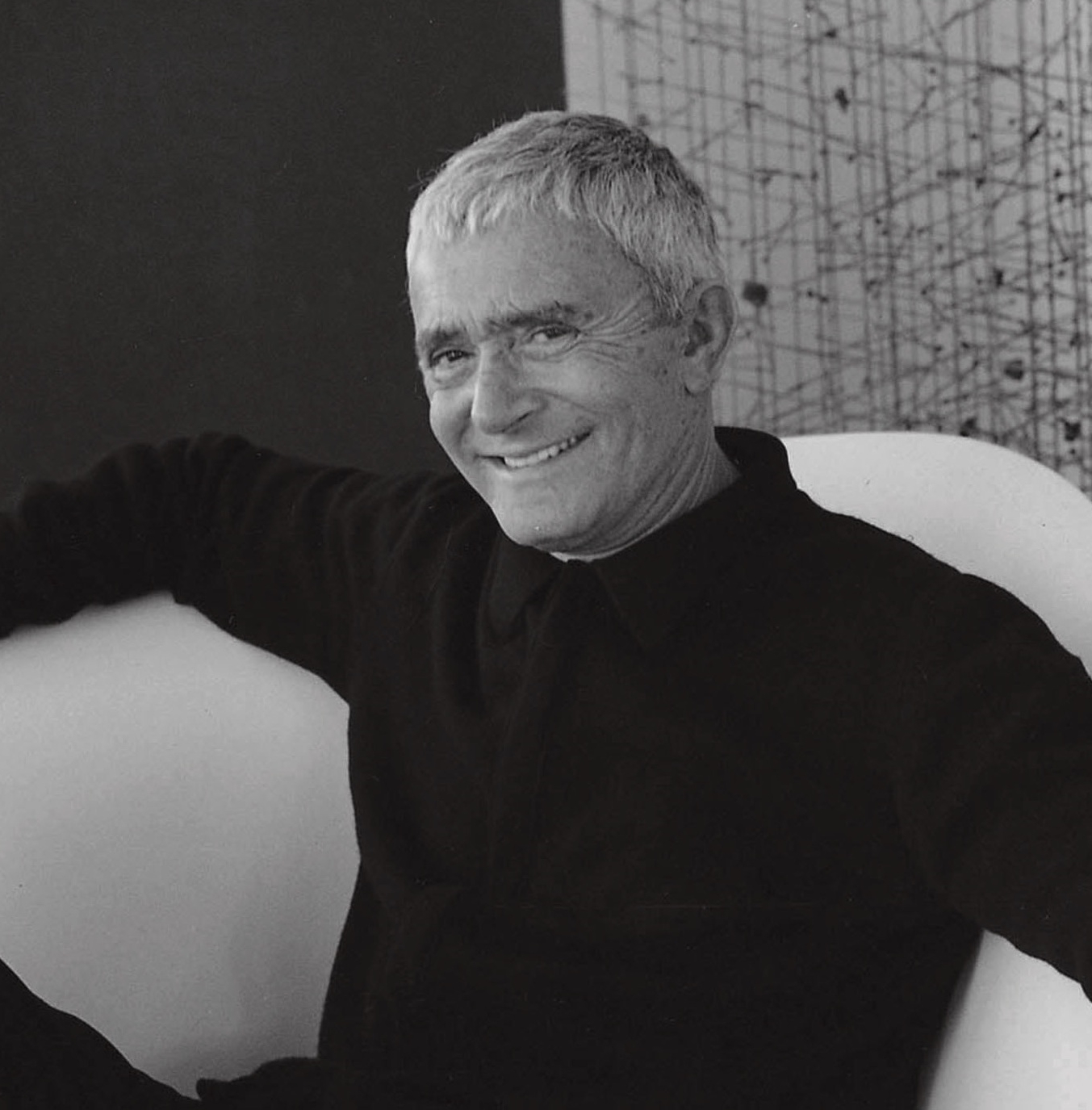 When Winn Claybaugh started MASTERS in 1995, the first person he asked to interview was Vidal Sassoon. "I figured if Vidal said yes, then who would ever say no?" Winn says. "I will forever be grateful to Vidal for giving me that start and that confidence so long ago." Twelve years later, Winn interviewed Vidal again, on the subject of his passion for philanthropy. Although Vidal had officially retired from cutting hair 20 years earlier, he was still using his name and his platform to make a powerful difference in the world.
The facts of Vidal Sassoon's life do not need embellishment for they are incredible just as they are. The journey from his birth in 1928 to the position he occupied until his death in 2012 is a success story of striking proportions. Vidal grew up in a London ghetto in a flat, or apartment, above a bakery. At age five, as The Great Depression exacted its toll worldwide, his father left the family. Vidal and his three-year-old brother were placed in a Jewish orphanage, where they remained for six years. Only when his mother remarried could the family reunite under one roof. The luxury of school was something they could not afford; at age 14, Vidal went looking for work and embarked on a journey that ultimately led to people from all walks of life turning to the method of cutting and hair care that became known as Sassooning. The idea of men and women being able to wash and dry their hair daily, without having to resort to gallons of hairspray or another trip to the hair salon, is only accepted now because of the pioneering effort of Vidal Sassoon. His "wash and wear hair" changed personal style forever.
Over the years, the charities and educational institutions to which Vidal gave his time and energy to help raise funding or achieve their goals stretched from one end of the globe to the other and included everything from mounting a ballet for the Dance Theatre of Harlem to establishing the Vidal Sassoon International Center for the Study of Anti-Semitism and Related Bigotries at the Hebrew University in Jerusalem. On June 13, 1994, The Hebrew University of Jerusalem conferred on Mr. Sassoon the degree of "Doctor Philosophiae Honoris Causa."
In 2006, Vidal spearheaded a campaign to raise funds from the hairdressing community to benefit Habitat for Humanity for the hurricane-ravaged Gulf region. Vidal's inspiration came from his mother, who once told him that in her 97 years, the worst thing she remembered was the fear of not having a roof over her head. Vidal visited the New Orleans area to dedicate two homes he sponsored for Habitat, where he met the families and experienced the utter joy of eleven people, eight of them children, as they visited their completed homes for the first time. For him, the elation was momentary, for the utter devastation left those who saw it in total shock.
Interviewed by Winn Claybaugh, Vidal shared his passion for philanthropy and for the beauty industry, along with memories from a lifetime that spanned some of the greatest and most tragic events in modern history.