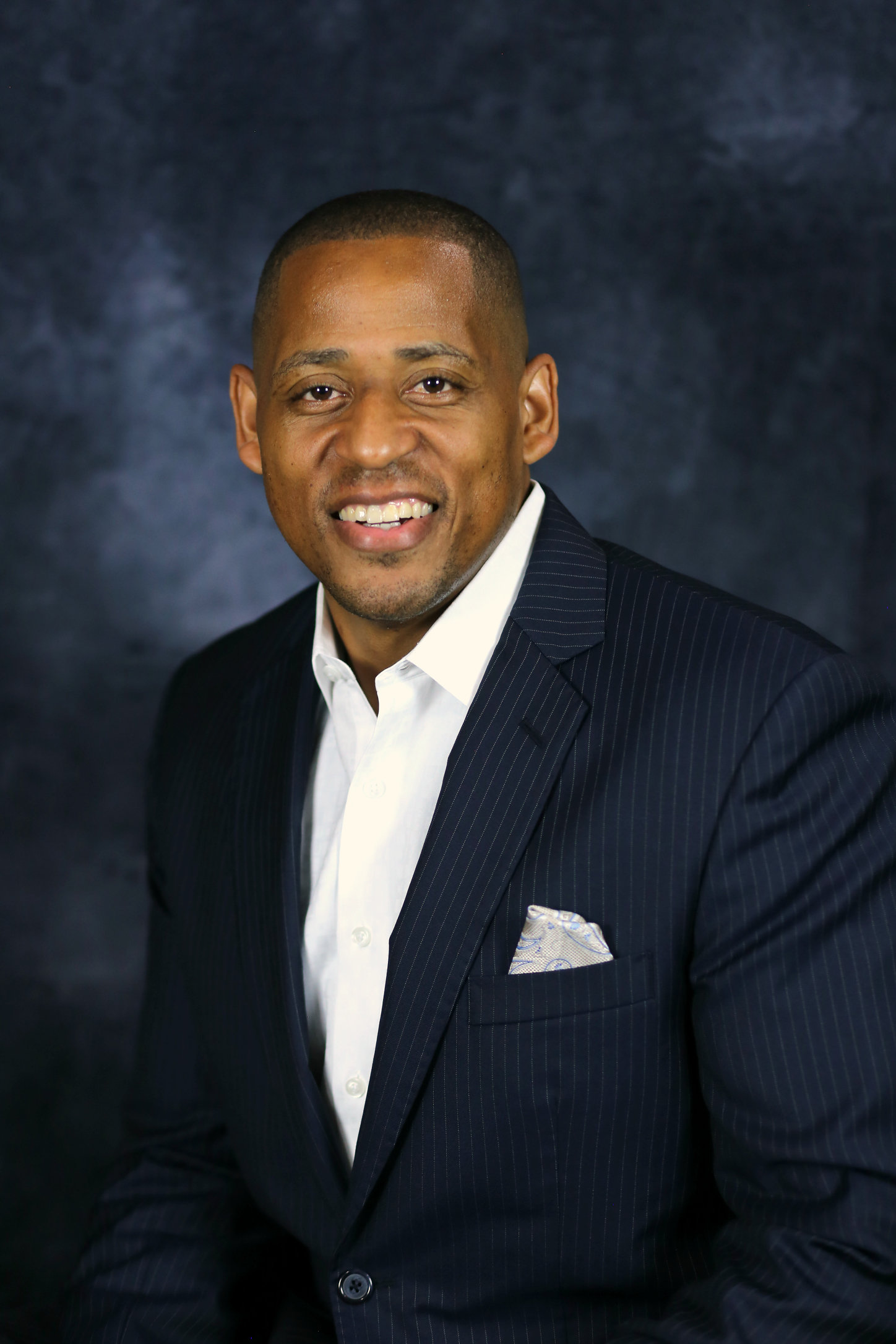 Master Sergeant Cedric King entered the U.S. Army in 1995. During an exemplary career that took him from infantry private to a position of leadership in the elite Army Rangers, Cedric graduated from a number of distinguished army schools including the Jumpmaster, Pathfinder, Air Assault, and Army Ranger courses. He received the Bronze Star, the Purple Heart, and the Meritorious Service Medal, and he is a four-time Best Ranger Competition participant.
On July 25, 2012, during his second tour in Afghanistan, Cedric suffered life-altering injuries from an improvised explosive device. The blast caused major internal injuries, permanent loss to parts of his right arm and hand, and the amputation of both legs but Cedric was determined to overcome. He applied the same determined, can-do mindset to his recovery that he had relied on to succeed as an Army Ranger. With the love and support of his wife Khieda and daughters Amari and Khayma, he began rebuilding his life.
Just 21 months after losing both legs, Cedric completed the Boston Marathon, running on prosthetic blades. He has competed in a number of physically daunting events, including a 70.3-mile Half Ironman triathlon, the New York City Marathon, and the 48.6-mile Disney Marathon series, where he successfully completed four runs in four days: a 5K, 10K, half marathon, and full marathon. In 2019, he published his first book, The Making Point: How to Succeed When You're at Your Breaking Point.
Cedric shares his inspirational story of endurance with audiences across the country, including schools, churches, the National Football League, and Fortune 500 companies. Just as he led and motivated soldiers in combat, he now leads and motivates others to see the possibilities in their own lives.
Interviewed by Winn Claybaugh, this true American hero shares a message about overcoming life's challenges that will motivate the masses. Get ready to feel inspired, humbled, and grateful.
RELATED LINKS
Facebook: https://www.facebook.com/cedricking.us/
Instagram: https://www.instagram.com/cedrickingmsg/
Ironman: https://www.garysinisefoundation.org/specially-adapted-smart-homes/cedric-king/
YouTube: https://youtu.be/BrfmfLyrqUQ
The Making Point: https://www.amazon.com/Making-Point-Succeed-Youre-Breaking/dp/1945875291