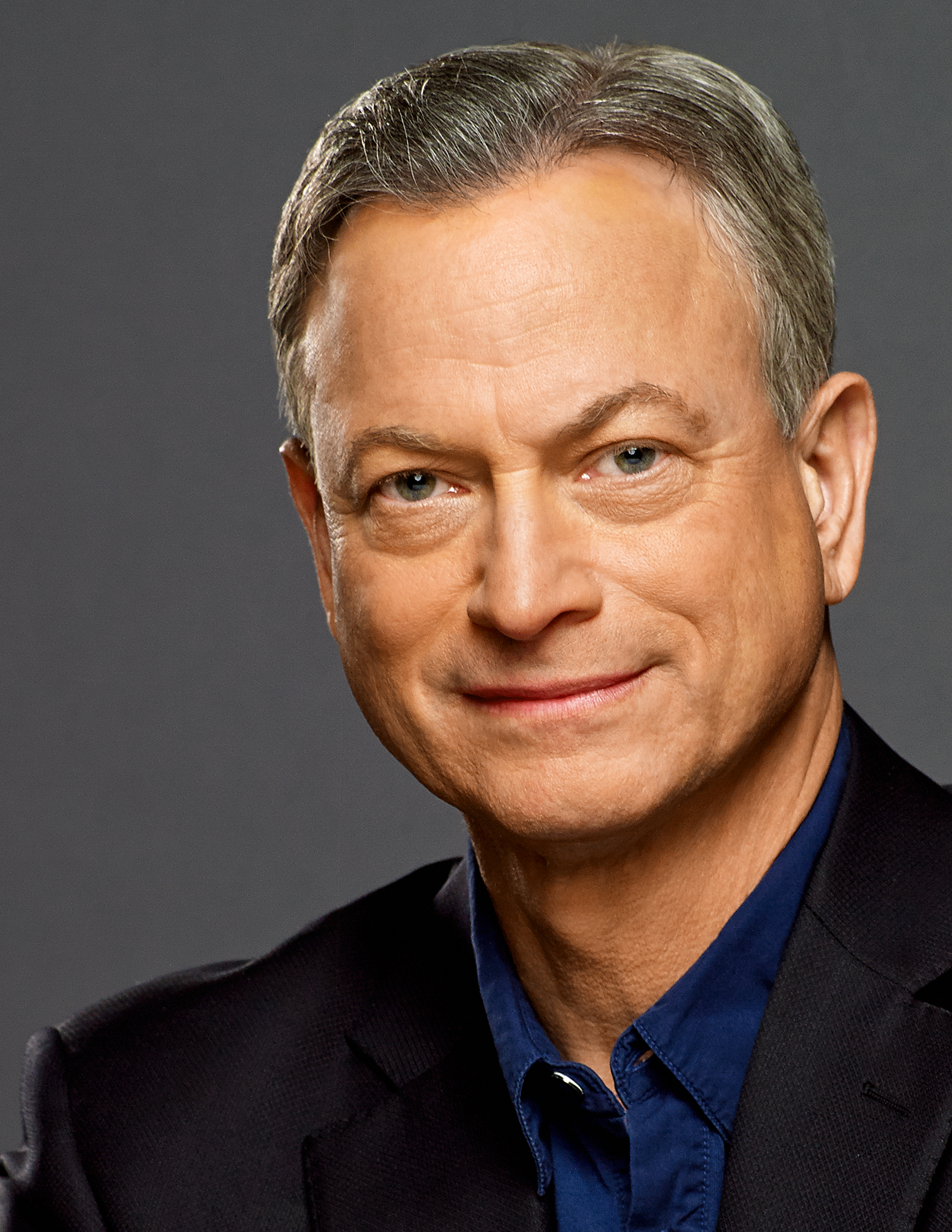 Gary Sinise has stood as an advocate of America's servicemen and women for over 30 years. Since the attacks of September 11, 2001, his dedication to our nation's active-duty defenders, veterans, and first responders has become a tireless crusade of support, service, and gratitude. His portrayal of Lt. Dan Taylor in the landmark film Forrest Gump formed an enduring connection with the military community.
After several USO handshake tours in 2003, Gary's "Lt. Dan Band" began entertaining troops at home and abroad during his downtime from the set of CSI: NY, eventually performing nearly 50 shows a year. Gary serves as a spokesperson for many veterans' organizations. He serves on executive councils for the Medal of Honor Foundation and the USO and is an advisory board member for Hope for the Warriors and Snowball Express.
Gary has received many distinguished awards including the Sylvanus Thayer Award from the West Point Association of Graduates, the Bob Hope Award for Excellence in Entertainment from the Medal of Honor Society, the Spirit of the USO Award, the Ellis Island Medal of Honor, the Spirit of Hope Award by the Department of Defense and the Dwight D. Eisenhower Award from the National Defense Industrial Association. In 2008, President George W. Bush presented him with the Presidential Citizens Medal, the second-highest civilian honor awarded to citizens for exemplary deeds performed in service of the nation; he is only the third actor in history to receive this honor. He was named an honorary Chief Petty Officer by the U.S. Navy, an Honorary Marine by the U.S. Marine Corps, and an Honorary Battalion Chief by the Fire Department of New York. He was also awarded the Outstanding Civilian Service Award by the Chief of Staff of the Army, General Odierno.
Through its RISE (Restoring Independence Supporting Empowerment) Outreach and Building for America's Bravest partnership, the Gary Sinise Foundation builds custom Smart Homes for severely wounded veterans. In addition to the Foundation's numerous partnerships with corporations like Sysco, American Airlines, and Paul Mitchell Schools, they teamed with GE on the Get Skills to Work initiative, a program designed to help veterans put their military experience to use in civilian jobs. Giving back to those who sacrifice for our nation and encouraging others to do the same has become Gary's personal quest and what he hopes will endure as a legacy of service to others.
Winn Claybaugh interviewed this amazing actor, musician, and humanitarian during one of his rare breaks. Up close and personal, Gary Sinise is a beautiful, humble, and kindhearted man who does extraordinary work on behalf of all military men and women, their families, veterans, and first responders. No matter what your charitable cause or advocacy passion, Gary is the ultimate mentor on what it means to have a servant's heart.
RELATED LINKS
Website: https://www.garysinisefoundation.org/
Facebook: https://www.facebook.com/garysinise/
Facebook: https://www.facebook.com/GarySiniseFoundation/
Twitter: https://www.twitter.com/GarySinise
Twitter: https://www.twitter.com/garysinisefound
Instagram: https://www.instagram.com/garysiniseofficial/
Instagram: https://www.instagram.com/garysinisefoundation/