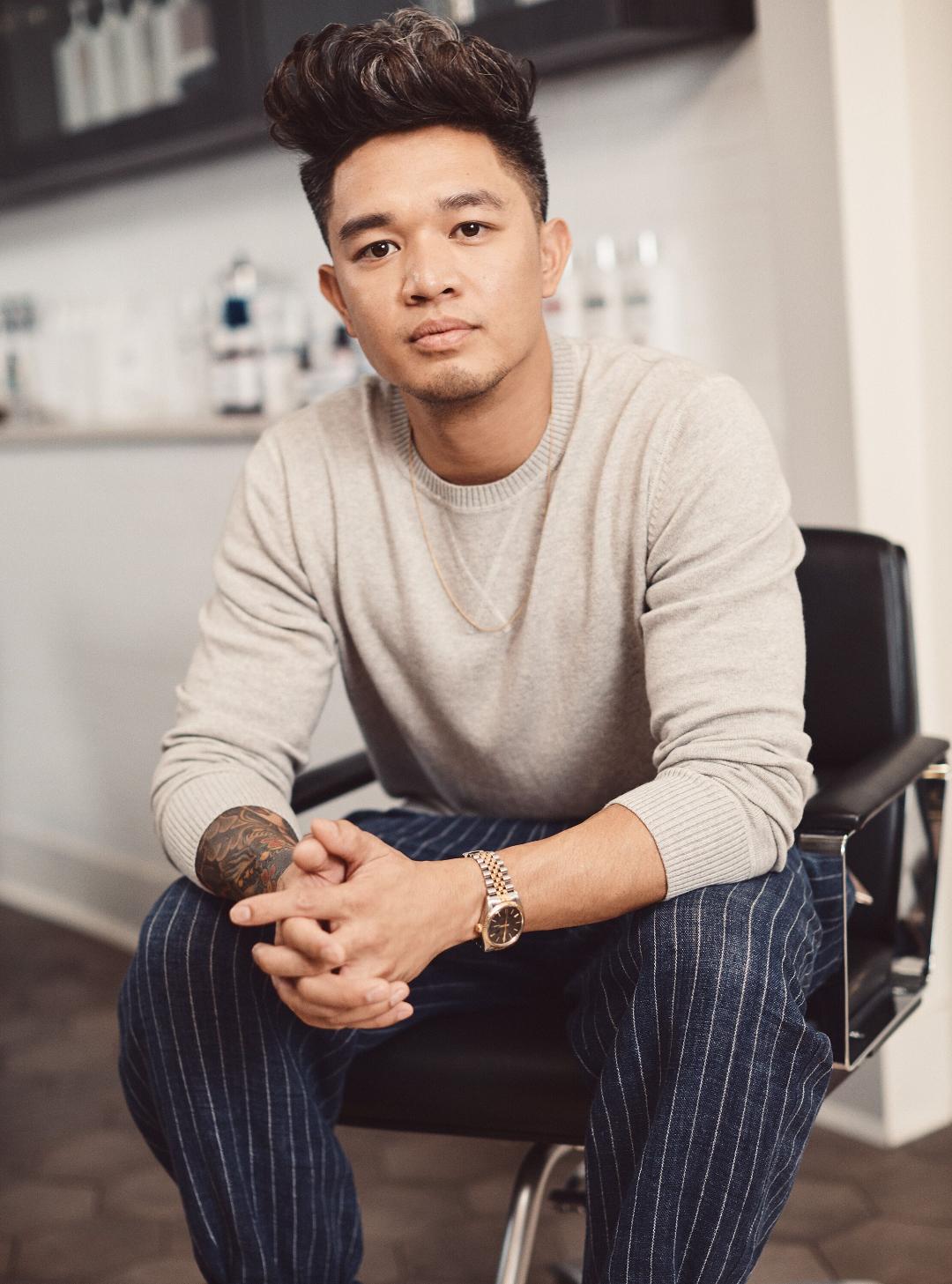 Mark Bustos styles hair at some of America's most prestigious salons and has been featured in major publications and news networks, but he spends his Sundays giving free haircuts to homeless people around the world. Interviewed by Winn Claybaugh, Mark is a one-man activist who has mobilized people all over the world to give back. With his simple act of approaching people living on the streets and saying, "I want to do something nice for you today," he has changed the lives of thousands.
Mark discovered the power of human interaction at the young age of 14, through his passion for cutting hair. As founder of the #BeAwesomeToSomebody charity / movement, Mark has humbly given new meaning to being compassionate by giving free haircuts to the homeless every Sunday, around the world. As he travels to various cities to give back, Mark has also earned himself a styling chair in some of the most prestigious salons in America, including Oribe Salon in South Beach, Miami, and RamirezTran Salon in Beverly Hills, CA. He was nominated as Educator of the Year at the 2017 Stylist Choice Awards, and his clients range from his own brothers and cousins to fashion designer Phillip Lim, NASCAR driver Jeff Gordon, and even 8-year-old Isabella who lives on the streets in the Philippines.
Mark also serves as spokesperson / ambassador for many commercial brands, including Under Armour, Nike, GoDaddy, JCPenney, Oppo China, and many others. He proudly represents hairdressers and loves showing the world outside the hair industry how important they are.
At the 2019 Premiere Orlando international beauty event, Mark led a major charity event with 50+ hairdressers volunteering free hair services for over 200 underprivileged individuals living in the Orlando area.
Mark has been featured in The New York Times, CNN, ABC World News, Forbes, Huffington Post, GQ, Details, Vanity Fair, People, and many more. The #BeAwesomeToSomebody Movement has also received international acclaim in publications across Europe and Asia, notably in the Philippines, where Mark's family comes from and where the #BeAwesomeToSomebody Movement was born.
Mark earned a Bachelor of Science in Business Management from Kean University and has dedicated the last 19 years to developing and honing his craft and sharing his talents all over the globe. He recently celebrated the one-year anniversary of his Silver Vine Room salon and signed a long-term lease for a second space in Manhattan, which he anticipates opening in September 2019.
Not only has Mark inspired family, friends, hairstylists, and strangers all over the world to help those in need, but he has also met new people and been moved by their stories, simply by doing what he loves.
RELATED LINKS
Website: https://www.beawesometosomebody.com/
Twitter: https://www.twitter.com/markbustos
Instagram: https://www.instagram.com/markbustos/