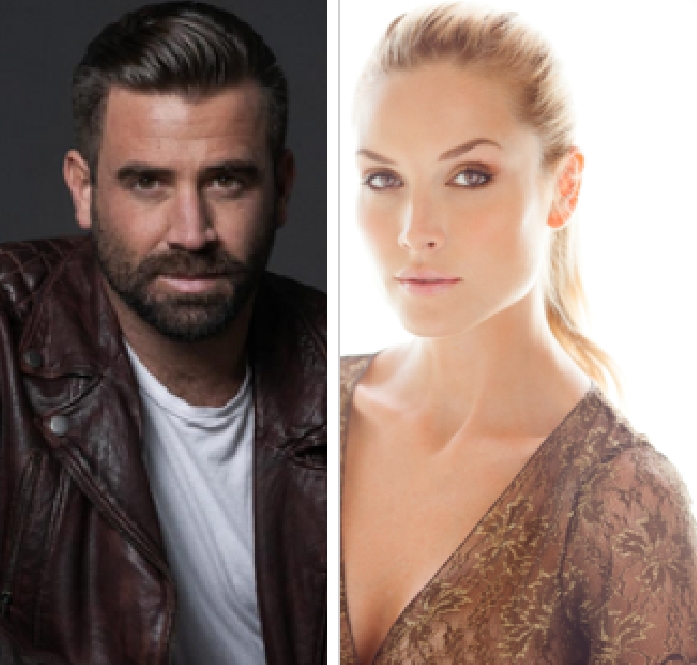 Jason Wahler is a host, actor, TV personality, and philanthropist known for his roles on MTV's Laguna Beach, The Hills, and Celebrity Rap Superstar. Tara Conner is a model, advocate, and beauty queen who was Miss USA 2006 and also competed in the Miss Teen USA and Miss Universe pageants. Interviewed by Winn Claybaugh, Jason and Tara are completely transparent about their struggles with addiction and how they transformed into the beautiful lives they now lead.
---
After years of publicly battling with addiction, Jason Wahler appeared on Celebrity Rehab with Dr. Drew. Since getting sober, he has dedicated his life to raising awareness toward addiction and hopes to one day change the public's negative perception of this deadly disease.
Jason also appeared on an E! True Hollywood Story highlighting his remarkable transformation. In 2017, he received the Faces & Voices "Voice of Recovery Award" in Washington, D.C. Today his goal is to be part of setting a standard in the treatment industry. His direct involvement with the recovery community has changed his life and allows him to be a resource for thousands of individuals who need help but don't know where to turn.
Jason works closely with media outlets, celebrities, young adults, schools, law enforcement, churches and athletes to promote addiction education and prevention by sharing his experiences and stories of hope. He leverages his personal story along with his seat in the public eye to inspire his fellows struggling with addiction.
Jason's exposure within the recovery community nationwide has been primed by partnering with key advocates including renowned MD, Dr. Daniel Headrick, a distinguished fellow of the American Society of Addiction Medicine; "Dr. Drew" Pinsky; and Tim Storey, acclaimed author, speaker, and life coach. Jason also serves on the boards of the Los Angeles Mission and the Brent Shapiro Foundation.
"Looking back over the the past ten years, I never thought I would be where I am today. If you told me I would find my passion and motivation working with and for other alcoholics and addicts, I would have thought you were delusional. Today, I can't imagine doing anything else."
In this interview with Winn Claybaugh, this self-described "total jerk" transformed his life of addiction into one of service through sobriety. Jason was completely transparent in his interview, sharing the ugly side of how bad it got (22 arrests, many treatment centers, and a suicide attempt) and his transformation into the beautiful life he now lives.
---
Tara Conner is a television host, singer, songwriter, actress, model, and recovery advocate who shares her experience, strength, and hope with audiences throughout the United States.
Tara was crowned Miss USA in 2006. During December of that year, she entered the Caron Treatment Center and completed 30 days of treatment for alcohol and drug addiction. She has since celebrated 10 years of sobriety.
Tara hopes to raise awareness that addiction is a disease and that many people go on to lead healthy, productive lives in recovery. She especially wants educators, families, and professionals to know that sobriety at an early age is achievable and that it greatly enhances life's possibilities.
"It's so important to understand that addiction is a family disease," Tara says. "I experienced this firsthand within my own family. But I've also learned that through treatment and recovery, you can break the cycle."
In this interview with Winn Claybaugh, Tara was very open and forthcoming as she shared the lowest points of her journey through addiction and recovery. Her former title of Miss USA, coupled with her passion for guiding others toward recovery, makes her a powerful voice.
RELATED LINKS
Website: https://www.jasonwahler.com/
Jason Facebook: https://www.facebook.com/jasonwahler
Tara Facebook: https://www.facebook.com/taraeconner
Jason Twitter: https://www.twitter.com/JasonWahler
Tara Twitter: https://www.twitter.com/taraconner
Jason Instagram: https://www.instagram.com/jasonwahler/
Tara Instagram: https://www.instagram.com/taraeconner/